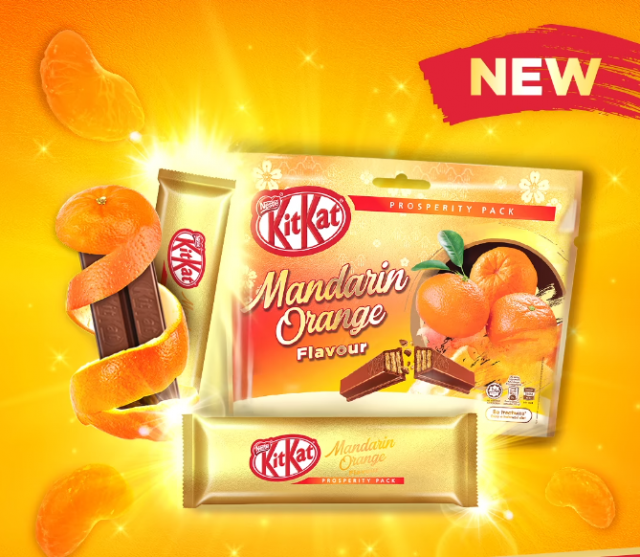 Nestle KitKat is celebrating this Chinese New Year 2020 with a special mandarin orange flavoured KitKat. This KitKat Mandarin Orange taps into the tradition of giving mandarin oranges during Chinese New Year, also known as "Song Gam" which is synonym to giving gold.
Giving mandarin orange is a symbol conferring prosperity and well wishes to the recipient. The new Nestle Kit Kat Mandarin Orange Wafer is a crispy wafer wrapped in orange flavoured milk chocolate.
Buy Nestle KitKat Mandarin Orange 8 Sticks and recieve 1 KitKat jar for free. Get yours now at Lazada or Shopee.
KitKat Orange is available in Vietnam.