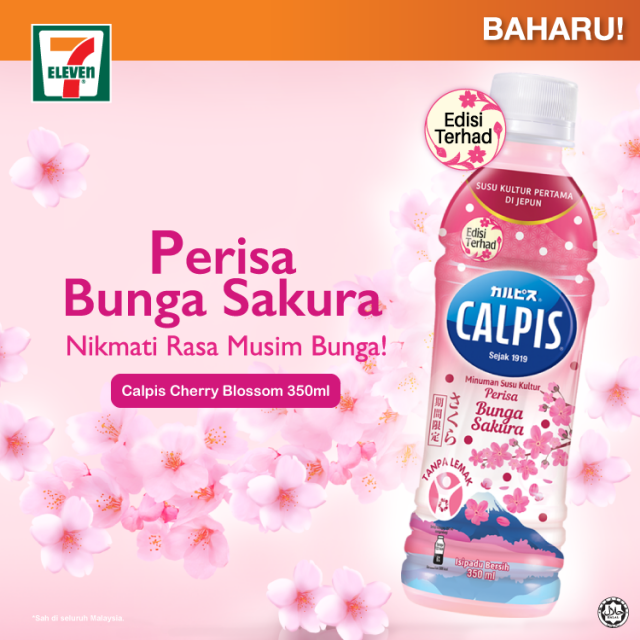 In Malaysia, manufacturers of yogurt drinks and cultured milk are using unique and limited edition flavours to drive consumers to their categories. Etika is the latest to turn to the cherry bloosom (sakura) flavour to get consumers excited about its Calpis cultured milk drink. Yobick from DyDo Mamee currently has sakura flavour as well as the latest pineapple flavour.
Another way to make consumers interested in Calpis is to introduce a richer and more concentrated RTD version like those in Japan.
The new Calpis Sakura Flavour is available at 7-Eleven outlets in Malaysia.