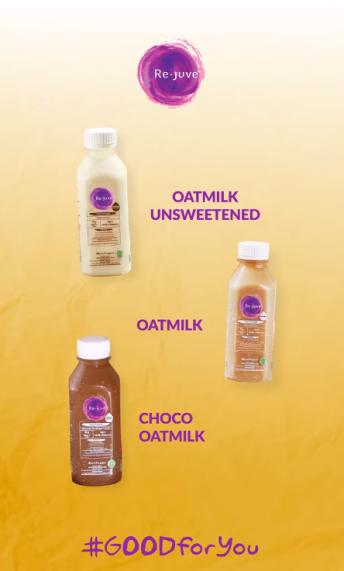 Re.juve Indonesia, known for its cold-pressed juices, has launched its cold-pressed oatmilk line. The range consists of Oatmilk Unsweetened, Oatmilk and Choco Oatmilk. The cold-pressed oatmilk drinks are said to contain vitamin B1, fibre and are good for the heart.
We are seeing more speciality juice brands in Indonesia riding the oatmilk bandwagon as oatmilk fits perfectly well with their business objectives of serving healthy drinks to consumers. Moreover, oatmilk is trendy and is the plant-based ingredient of the day.
We also see local Indonesian brands looking at introducing more familiar, cost-effective plant-based ingredients like mung beans and position them as healthier choice for consumers.