Dasoon, a Singapore-based importer and wholesaler of all egg products, has recently announced a distribution agreement with the Singaporean egg alternatives brand Hegg, reported Vegconomist. Under the deal, Hegg Eggless Egg will be launched at Cold Storage and stocked in the egg section. Hegg is a plant-based egg brand by Hoow Foods.
Hegg Eggless Egg is Singapore's plant-based egg (in powder form) that serves as a chicken egg alternative. It can be used for various cooking applications such as baking, steaming and frying. This product has no cholesterol and no added preservatives. It's gluten-free, non-GMO, and can last for more than one year at room temperature.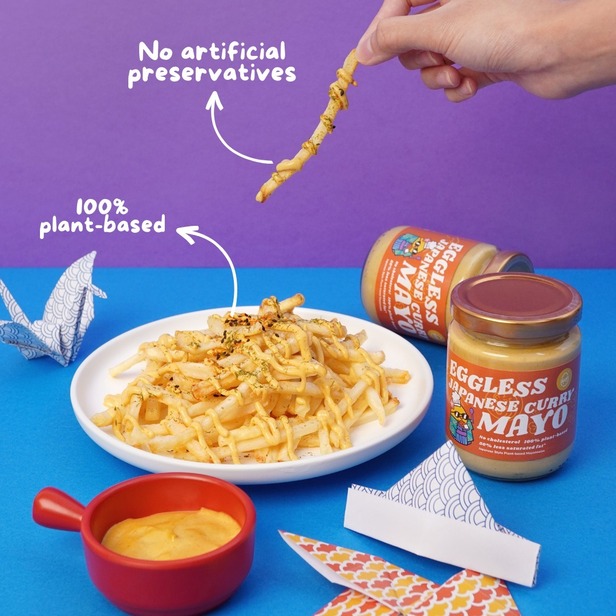 Hegg has also launched Hegg Eggless Japanese Curry Mayo, which builds on the successful release of their Eggless mayo in July 2023. This unique plant-based mayonnaise combines the creamy texture of traditional mayonnaise with the comforting flavour of Japanese curry.
Both the Hegg Eggless Japanese Curry Mayo and Eggless Mayo demonstrate the versatility of Hegg to help brands and consumers create egg-free alternatives.
Hegg Eggless Japanese Curry Mayo is made using Halal-certified ingredients and offers
50% less saturated fat compared to regular mayo
27% fewer calories compared to regular mayo
No artificial preservatives and food colouring
Dairy-free, egg-free, soy-free, and gluten-free ingredients
During the pandemic, Singapore was presented with challenges related to its supply of chicken eggs. Hegg was created to focus on developing versatile egg products that address growing consumer demands for healthier plant-based alternatives that are tasty, environmentally-friendly and inclusive.
To replace a whole chicken egg in a recipe, consumers just need to mix 10 gram of Hegg's Eggless Egg powder (1 table spon) with 40 grams of water.
Buy Hegg's Eggless Egg products on Hegg's online store or on Shopee.