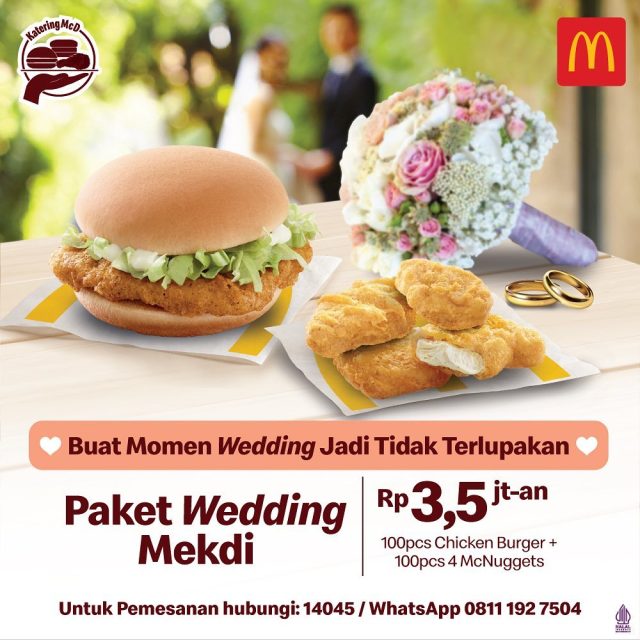 McDonald's Indonesia has launched its very own wedding package. For IDR 3.5 million (USD 231), the package offers 100 Chicken Burger and 100 Chicken McNuggets (4 pieces each). French fries are not included in the wedding package.
We have seen how brands are tapping into the wedding market by positioning their food and drinks as door gifts or wedding essentials. In Malaysia, sauce companies have launched sauce as wedding gifts, while in Taiwan, rice is popular as wedding gifts as a token of appreciation given to guests.
McDonald's wedding package appeals to young people on a budget. McDonald's can also be used as appertisers before the serving of the main course.