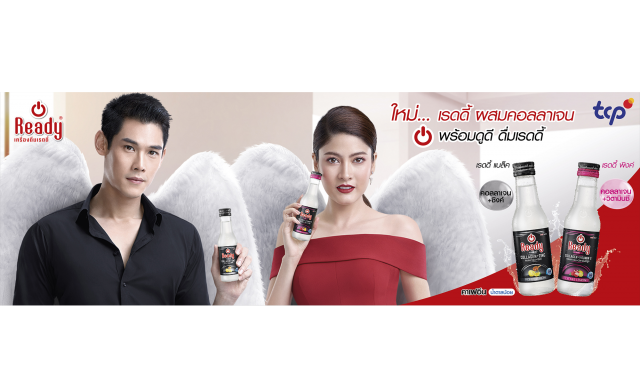 Thailand's TCP Group, the maker of Krating Daeng and Ready (เครื่องดื่มเรดดี้) energy drinks, announced in September 2017 the launch of Ready Black and Ready Pink in 150ml glass bottle. The premium energy drinks are aimed at 20-to-25-year-old office workers and young consumers.
ใครช่างทำกับกันต์และมาร์กี้ได้ ?? … ถ้าทำงานหนักทำให้คุณ…. โทรม ผิวเหี่ยว หมดเรี่ยวแรง และไม่ฟิต. #ReadyPink #สดชื่นงานดีผิวเด้ง #ReadyBlack #สดชื่นงานดีฟิตแอนด์เฟิร์ม #พร้อมดูดีดื่มเรดดี้ #ReadyEnergy

Posted by Ready Energy on 14hb September 2017
Sugar tax

The drink will contain less sugar as a response to the Thai government's tax on sugary drinks which came into effect on 16 September 2017.
THB 100 million for marketing
Some THB 100 million has been spent by TCP Group to launch the two new energy drinks, said Surachai Chonglertvarawong, TCP Group's director of marketing.
Premium energy drink to drive growth
The premium energy drink (with a retail price of at least THB 15), is set to drive the energy drink market forward. The total retail value of energy drink stood at THB 20 billion and thanks to premium product, the entire market is forecast to rise by 1-2% in 2017, reported the Bangkok Post.
In 2017, the premium energy drink segment is set to achieve retail sales of THB 1.4 billion. Nielsen data shows the Ready brand has over 50% of market share.
For him
Ready Black Honey Lemon flavour contains collagen, 40% more zinc and green tea.
For her
Ready Pink Lychee Lemon comes with collagen, 110% more vitamin C and green tea. The vitamin C helps to suppress free radicals.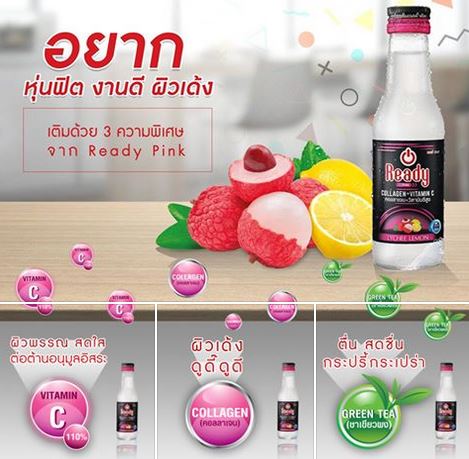 The new Ready Black and Ready Pink are in a transparent natural colour compared with the existing Ready where the beverages are in red, purple and green.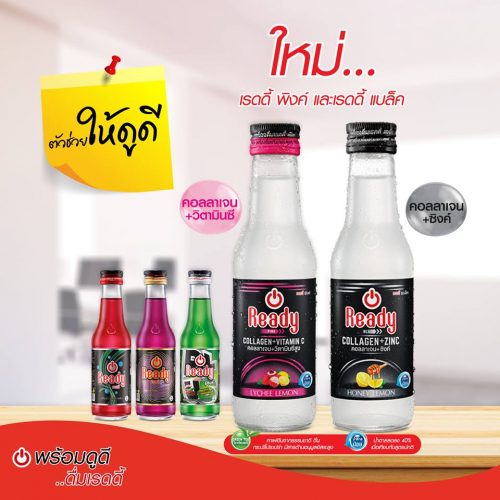 Ready Boott (purple) is for fit and firm. The beverage is made from red grape juice and pomegranate juice. The key ingredients are taurine, L-arginine, caffeine (50mg) and vitamin B complex (B1, B2, B6 and B12).
Ready Goji (red) is for beautiful skin and good eyesight. The beverage contains juice from concentrate – red grape juice, goji berry juice, strawberry juice, blackcurrant juice and raspberry juice. The key ingredients are taurine and caffeine (50mg).
Ready Plus (green) is for detoxification. The drink contains grape juice from concentrate. The main ingredients are fibre, chlorophyll and guarana.