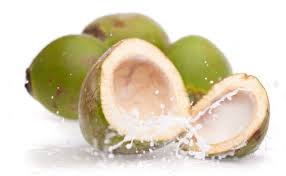 Cocolisap is threatening to decimate the Philippines coconut industry. It appeared the epidemic is three years in the making. Farmers are experiencing mounting losses due to the infestation. The estimated losses so far is at least PHP 200 million. Government statistics has also revealed the annual coconut production in the country fell 3.3% in 2013 to 15.34 million metro tonnes, down from 15.86 million metric tonnes in 2012, according to the Bureau of Agricultural Statistics (BAS).
It seems the government has embarked on a PHP 750 million program to control the infestation. A state of emergency has already been declared in Cavite, Laguna, Batangas, Rizal, and Quezon as well as in Basilan. Not only are coconut trees being infected with cocolisap, lanzone fruits and mangosteens have also been infested in Batangas, Cavite, Laguna and Quezon.
The much loved coconut juice in the West such as the celebrity-endorsed Vita Coco is at risk of supply shortage. The US-based company has been sourcing coconut water from the Philippines since 2010. The country accounts for 59% of the world's coconut exports. Looks like Vita Coco will need to have a contingency plan in case the Philippine government's plan to stop cocolisap infestation goes wary.
Typhoon is also hurting the Philippines coconut industry with reports of the recent Typhoon Rammasun damaging 13% of the country's coconut trees. The typhoon felled 1.45mn coconut trees and damaged over 43mn coconut trees, said the Philippine Coconut Authority (PCA). In comparison, cocolisap has damaged over 2mn coconut trees, according to the PCA. Expects your coconut water to get more expensive.