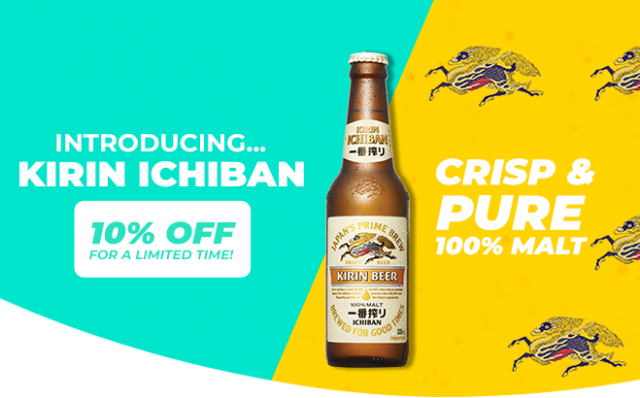 In Malaysia, Kirin Ichiban is now available for purchase on Heineken's e-commerce portal Drinkies. Kirin Ichiban, made of 100% malt, hops and water, is a premium quality beer that uses the innovative "First Press" brewing method, extracting the malt liquid from only the first press. This means only the purest, most flavourful portion is use. The Japanese beer pairs beautifully with Japanese cuisine.
Kirin Ichiban (330ml) has an ABV of 5%. A 6-bottle pack costs RM 72 after a 10% discount.
Also new on Drinkies are the following craft beers:
Lagunitas IPA (375ml) 6.2% ABV – RM 27/unit
Lagunitas Little Sumpin' (390ml) 7.5% ABV – RM 28/unit
Affligem Double (330ml) 6.8% ABV – RM 23/unit
Affligem Blonde (320ml) 6.7% ABV – RM 23/unit
Birra Moretti L'Autentica (310ml) 4.6% ABV – RM 20/unit
Desperados (320ml) 5.9% ABV – RM 21/unit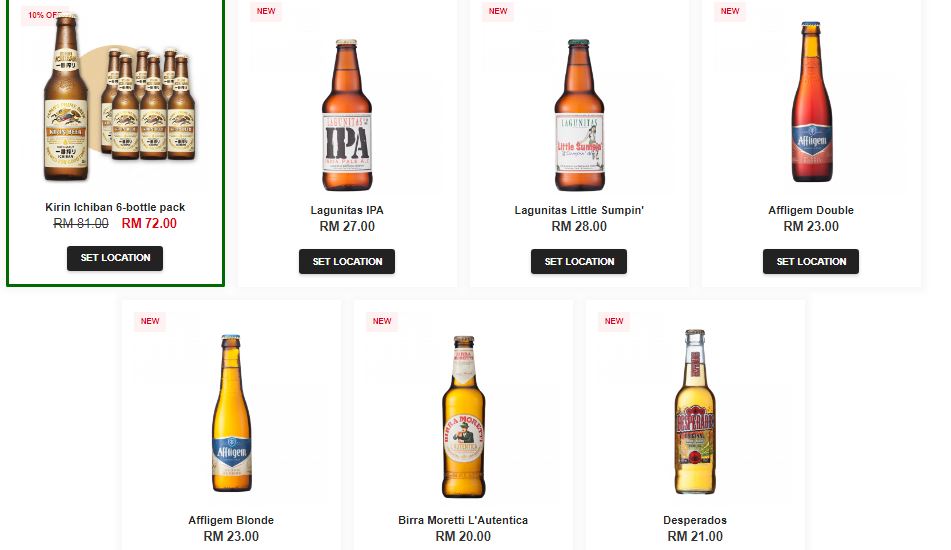 Jinro Chamisul soju is new to Drinkies. Drinkies has meanwhile expanded its coverage to Kuantan and Ipoh.