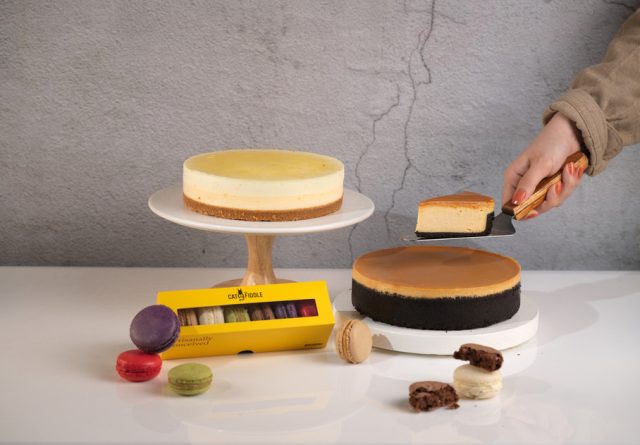 Six macarons for S$6 instead of S$15 with every purchase of a whole cheesecake
Singapore, 31 August 2023 – Cat & the Fiddle, the epitome of artisanal cheesecakes loved by many, is set to bring you delicious temptations to your dessert experience for the entire month of September. With the purchase of any whole cheesecake, you can now double the joy of your delightful dessert spree by adding an assortment of macarons for S$6.00.
This invitingly delicious offer features a box of six macarons, an exceptional deal compared to the usual price of $15.00. Enjoy a symphony of flavours with the medley of macarons comprising delightful Blueberry, tantalising Raspberry, zesty Yuzu, rich Dark Chocolate, nutty Pistachio, and velvety Caramel.
This enticing array of sensations is crafted to complement your chosen whole cheesecake from a stellar collection of perennial classics and unique Asian-inspired flavours such as Tangy Yuzu, Milo Dinosaur, Gula Melaka, including the limited-edition flavours such as Hazelnut Chocolate and Biscoff, to create a truly delicious dessert ensemble.
Birthday cheesecake topper for a lively birthday cheer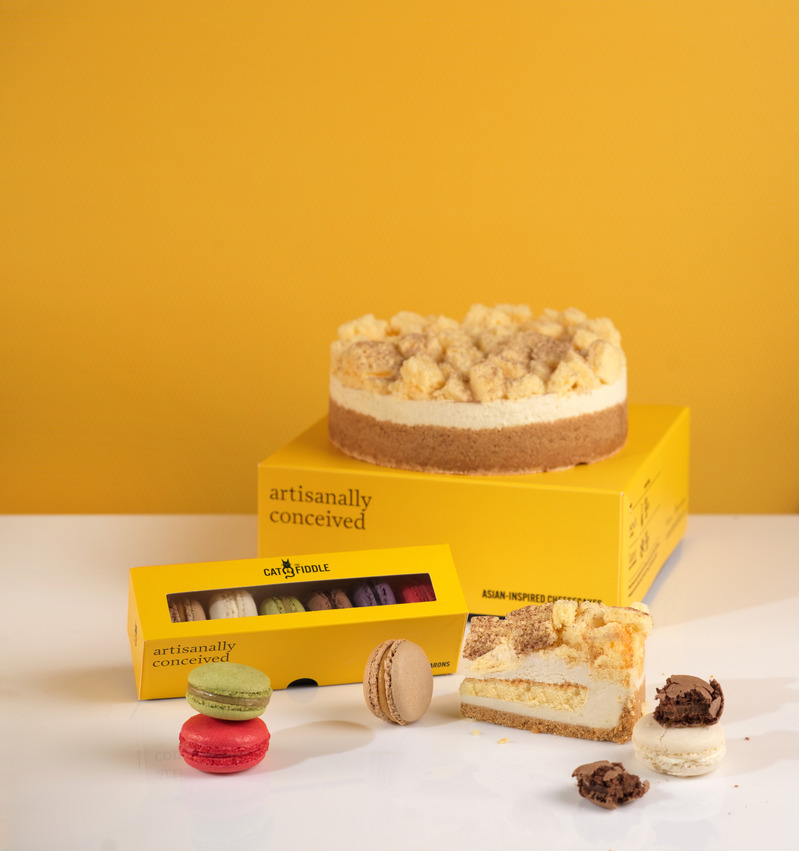 As an added treat, customers indulging in the September treat will also receive a set of colourful and fun birthday cheesecake toppers including a knife, candles, and utensils with the purchase of any whole Cat & the Fiddle cheesecake. These toppers add a touch of celebration to any birthday occasion, making every moment a special one.
The promotion is available at all Cat & the Fiddle outlets and e-commerce store, giving you the chance to indulge in the magic of these inviting treats with friends and family this September.
 For more information on Cat & the Fiddle and its current promotions, please visit the following official webpage of social media accounts:
●       Official website: www.catandthefiddle.com
●       Instagram: www.instagram.com/catandthefiddlecakes
●       TikTok: www.tiktok.com/@catandthefiddlecakes
●       Facebook: www.facebook.com/catthefiddle