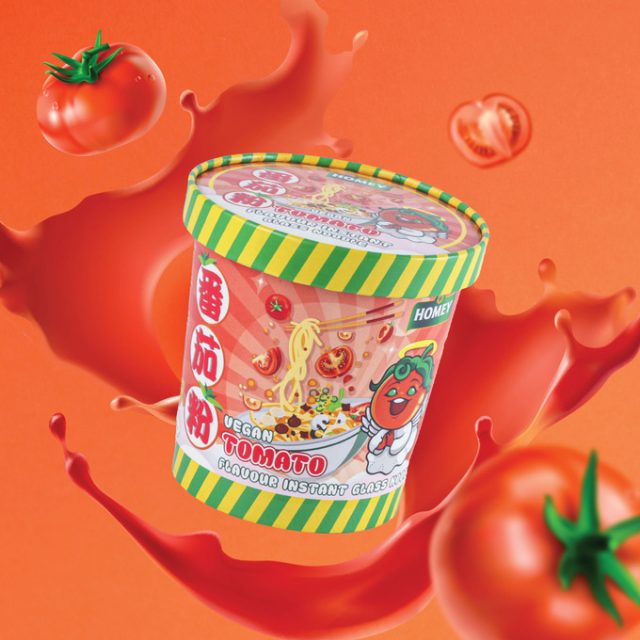 Malaysia's Li-Ter Vegetarian Trading Sdn Bhd, the owner of the Homey brand, has launched its latest Vegan Tomato Flavour Instant Glass Noodle. The new product is the latest addition to the popular Vegan Mala Spicy & Sour Glass Noodle.
Mala and tomato flavours have gained popularity in Malaysia thanks to the proliferation of hotpot chains in the country.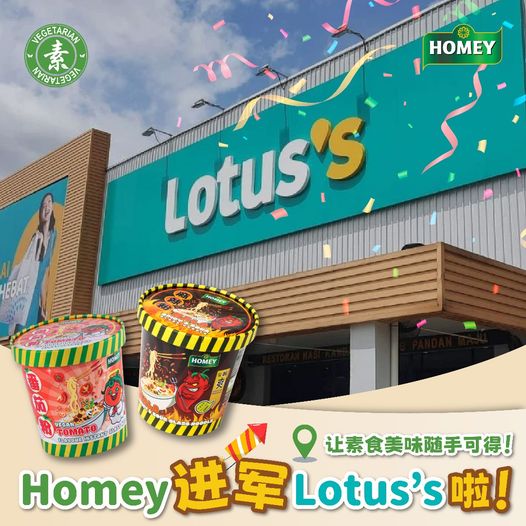 Li-Ter has made available both products at Tesco. Get yours now from your nearest Tesco stores.