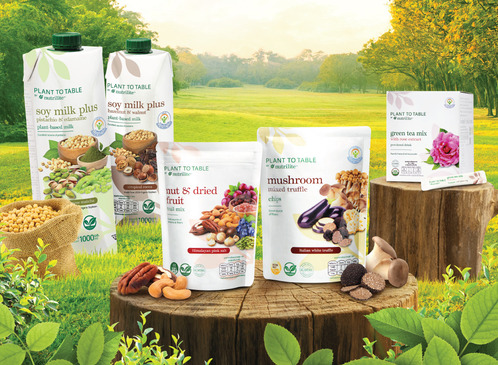 Amway Thailand has launched more products under the Nutrilite Plant to Table range. Under the Soy Milk Plus series are two new soy milk mixed with other nuts: Pistachio and Edamame as well as Hazelnut and Walnut. The member price for Soy Milk Plus (1L) is THB 155, while the retail price is THB 171.
Green Tea Mix is a powdered drink with rose extract made using the freeze-dried technology. Now you can refresh your senses​ with fragrant roses and green tea, rich in antioxidants and polyphenols-phenolic acids​. Wonderfully aromatic, rose also revitalises and helps to promote good skin. The member price is THB 325 (retail price THB 358). There are 20 packets per box.
The two plant-based snacks are Nut & Dried Fruit Trail Mix and Mushroom Mixed Truffle Chips, which are high in dietary fibre and fried with rice bran oil. The Trail Mix (90g) is baked, not fried with a member price of THB 109 (retail price THB 120). Mushroom Mixed Truffle Chips member price is THB 270 (retail price THB 297).