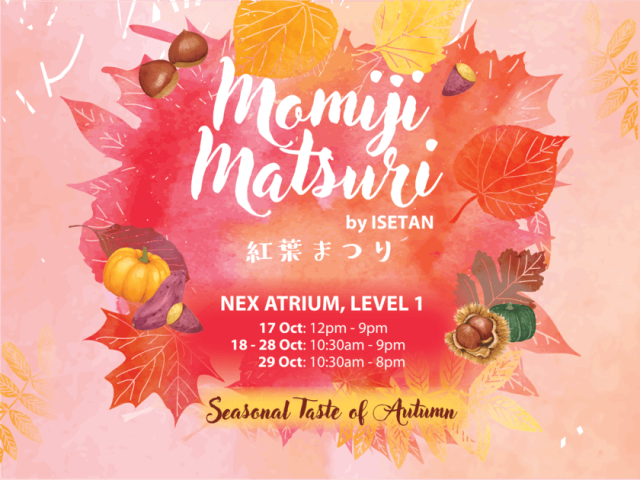 Celebrate the beauty of the autumn harvest with an array of Japanese specialities such as Wagyu beef dishes, taiyaki, croquettes and more!
Singapore, 13 October 2023 — Savour the seasonal fruits of autumn as NEX, in collaboration with ISETAN, introduces a delightful array of autumn flavours with its annual Momiji Matsuri Fair. Shoppers can relish in street food delicacies, refreshing sweet treats and premium fresh produce from 30 renowned Japanese brands.
This year's fair will introduce new names like Takada Kamaboko and Kyoto Arashiyama Hourando for their flavourful snacks. The fair will also feature popular brands like Niku Master known for Wagyu beef dishes, Fruits Café TOKIO for its desserts and Yakimono Club for their Mini Taiyaki with Chestnut cream.
Happening from 17 October to 29 October, the Momiji Matsuri fair will be held at NEX Atrium Level 1 where shoppers can experience a piece of Japanese food culture this autumn.
Momiji Matsuri Fair Information
Dates: 17 October to 29 October 2023
Address: NEX Atrium Level 1
Timing: 10:30am to 9pm (17 October – 12pm – 9pm; 29 October – 10:30am to 8pm)
Here are some of the highlights of this year's fair to keep an eye out for.
Explore Unique Autumn Delights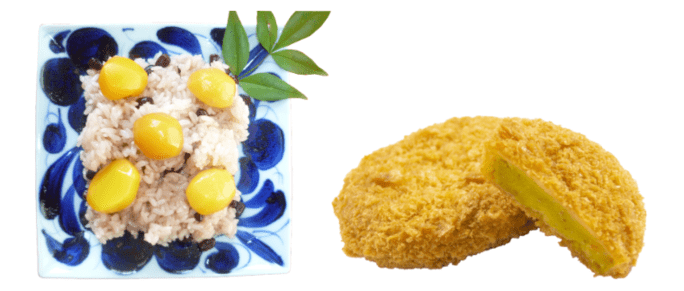 Enjoy the warmth and comfort of autumn with Ijima Shoten's Chestnut Okowa, a traditional Japanese sticky rice dish that is expertly infused with rich and earthy essence of chestnuts. With the nutty sweetness of chestnuts melding perfectly with the sticky rice's comforting texture, each spoonful of the dish embodies the cozy flavours of the season.
Bringing along culinary expertise and original recipes, Mitamura serves up their autumn-exclusive pumpkin croquette for one to indulge in. Breaded in panko breadcrumbs and deep-fried till golden, the contrast between the croquette's sweet pumpkin filling and crispy outside will keep you craving for more.

Taiyaki needs no further introduction – this versatile pastry is a must-have at any Japanese fair. Yakimono Club's Mini Taiyaki with Chestnut Cream features a bite-sized version of taiyaki, a fish-shaped pancake that has long been popular in Japan. This time, chestnuts and sweet potatoes are featured as fall flavours. Choose your favourite from 7 different flavours! For those who love a crispy exterior and fluffy interior, try out Arashiyama Le Mans' Danish Taiyaki with Sweet Potato Cream. Baked with Danish dough, this snack offers a new texture to its traditional counterpart and satisfies all your taste buds.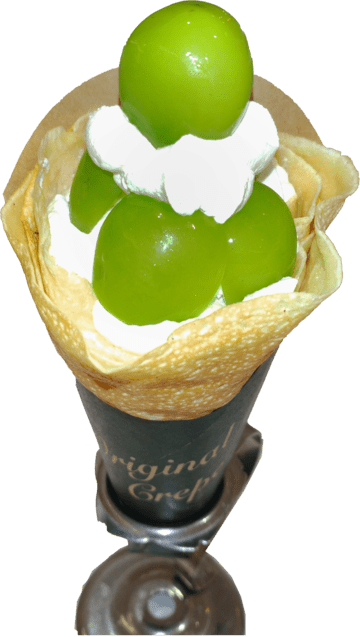 Shoppers need not look far for one of Harajuku's most popular desserts! Fruits Café TOKIO presents a delicious Shine Muscat Crepe (S$10) for one's enjoyment. A fresh cream crepe, generously adorned with Japanese Shine Muscat grapes and delicate whipped cream, is a wonderful treat for both sweet lovers and those with a more subtle palate without overwhelming sweetness.
Feast on Savoury Street Food

Combining the traditional chewiness of chikuwa with the innovative choice of a creamy potato salad filling, Takada Kamaboko's Salad Chikuwa offers a contemporary twist on the beloved Japanese snack. Dipped in a delicate tempura flour and expertly deep-fried to golden perfection, each bite unveils a captivating fusion of textures and flavours that define Kumamoto's soul food.
Embrace the irresistible charm of Kyoto Arashiyama Hourando's Kyoto Small Bean Mix, the most popular bean snack at Kyoto, Arashiyama. This well-loved blend with mung beans captures the essence of Kyoto's culinary heritage. This exquisite snack provides a taste of rich traditions and flavours in every bite, making it a must try at the fair.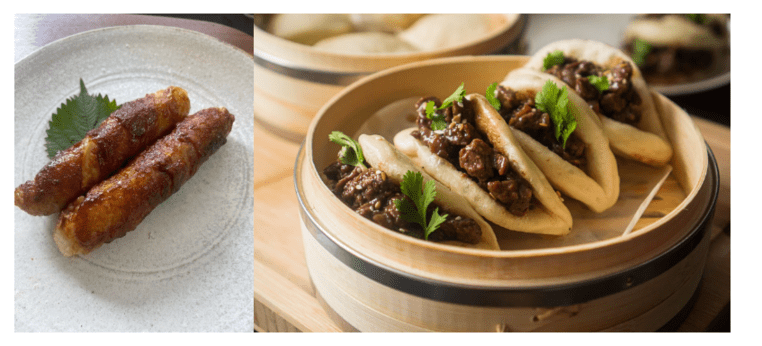 Meat lovers, look no further! Niku Master, known for their amazing Wagyu beef dishes, have come up with two new items for the fair. First off, the Nikumaki Kiritampo begins with a simple yet ingenious concept – wrapping rice around a stick, creating a canvas for flavour that is as unique as it is scrumptious. Get ready to be transported to the serene landscapes of Akita with every bite.
Next, Niku Master has created a Wagyu Bao featuring the finest, melt-in-your-mouth Wagyu beef which is renowned for its marbling and exceptional tenderness. Nestled within a soft bao, the rich umami of the Wagyu beef harmonises with a symphony of flavours, from savoury to subtly sweet, creating an unforgettable gastronomical adventure.
Indulge in Refreshing Desserts

For traditional Japanese confectionery, Monario's Kumamon Ningyo Yaki with Sweet Potato Cream is produced in a kawaii 'Kumamon' shape, the mascot of Kumamoto prefecture. The combination of soft, fluffy cake and the creamy, earthy  taste of sweet potato makes this snack a great seasonal indulgence. These Ningyo Yaki are sure to charm the hearts of the young and old and doubles up as a perfect gift for loved ones.
Another traditional Japanese confectionery to look out for is Honzukuri Warabimochi from Bashodo. Made from bracken starch, the Honzukuri Warabimochi has a squishy soft texture and melts quickly in your mouth. The mochi is dusted with either soybean powder or matcha powder to give the dessert nutty or umami notes.
Make sure to head down to NEX from 17 October to 29 October for a mouthwateringly good time at this year's fair! Visit NEX's website and Facebook for more information about the Momiji Matsuri Fair.