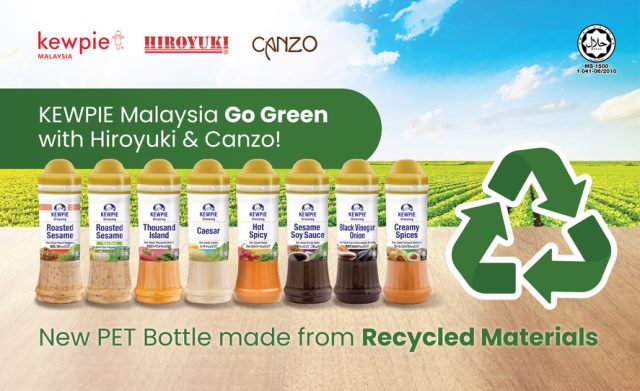 Kewpie Malaysia has recently revamped its packaging by using rPET or recycled PET plastic for its bottles. The company's 210ml bottles will now be made entirely from rPET, in line with its commitment to reducing plastic emissions by at least 30% by 2030 compared to 2018
By switching to rPET for its 210ml dressings, Kewpie is expected to reduce its annual consumption of virgin PET by 21 metric tons.
This initiative involves three key partners: Kewpie, which produces the dressings; Hiroyuki, which manufactures food-grade recycled PET resin from used PET bottles collected in Malaysia; and Canzo, which manufactures PET bottles.
While rPET generally commands a higher price than virgin PET, which could affect the profit margins of companies that adopt rPET, passing these costs on to consumers may be challenging. Additionally, brands must encourage consumers to responsibly dispose of their used PET bottles to increase the collection rate, enabling the production of new rPET bottles.