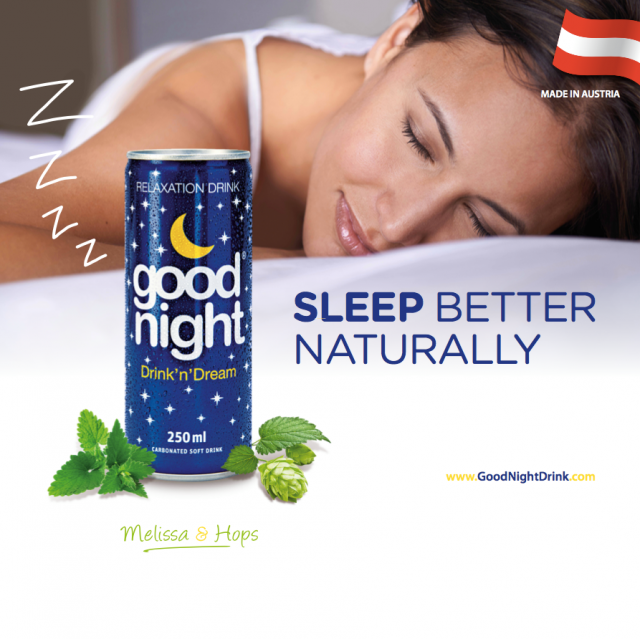 The sleep enhancing beverage Good Night Drink from Slovakia has added the Philippines as the newest country where it is distributed. The drink is made in Austria, the same country that manufactures TranQuini.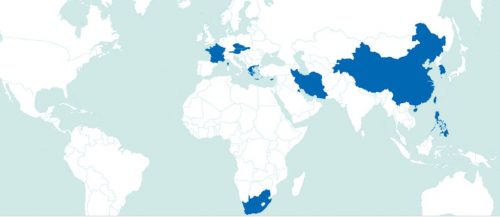 This is how the maker describes Good Night Drink:
"It's the soft drink with herbal extracts lemon balm and hops. This herbs are traditionally used to help relieve feelings of stress and to encourage peaceful sleep. Lightly carbonated with a slightly sweet taste reminiscent of a prickly pear."
Good Night Drink is to be consumed about 30 – 45 minutes before you go to sleep.
According to the company, the drink is ideal for:
"Anyone who wants to wake up in the morning feeling fully rested. Frequent (and infrequent) travellers, business people and athletes are often found among out most avid fans and customers."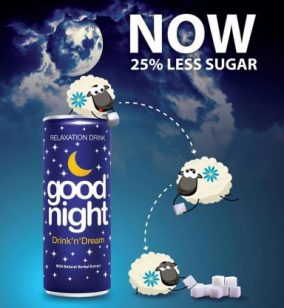 Good Night Drink is available in 7-Eleven in the Philippines with a retail price of PHP 69 per can.