Nestle Maggi instant noodle has entered the bowl segment in Malaysia with the new Hot Mealz. The range consists of Kari Kari Kaw and Kari Laksa Ayam (chicken curry laksa). Both are made with 12 spices.
Go big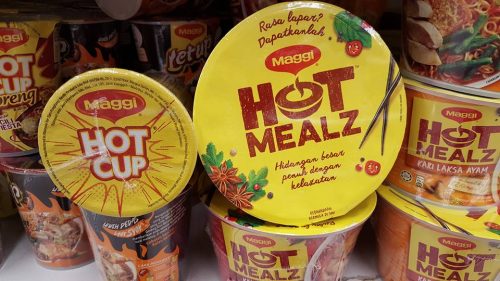 The portion size of Hot Mealz is much bigger at 89g for Kari Kari Kaw and 97g for Kari Laksa Ayam. As a comparison, the Maggi Letuk Goreng Kari Berasap Cup is only 64g and Maggi Hot Cup Asam-Asam Laksa is 60g. The bigger packaging size for the bowl noodle serves the purpose of making Maggi Hot Mealz a complete instant meal solution for those who need to satisfy their hunger pang on the go.
Competitor bowl noodles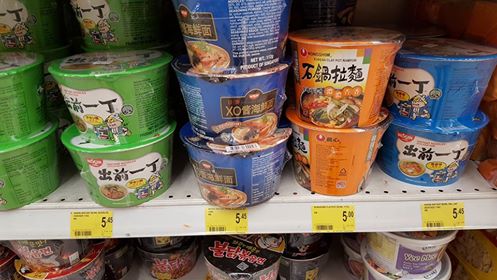 Bowl noodle is not a new concept in Malaysia. Nongshim, Nissin and Samyang have all made available bowl instant noodles in the country and their pack size is mostly at least 100g. However, they are expensive. For example, the popular Nongshim Kimchi Bowl costs RM 5.00 (117g), while the Nissin Instant Noodle Bowl is priced at RM 5.45 (129g).
Maggi Hot Mealz is sold at a cheaper price of RM 3.50 for both variants.
MyKuali is the only major local competitor with the bowl format selling at a price of RM 4.1.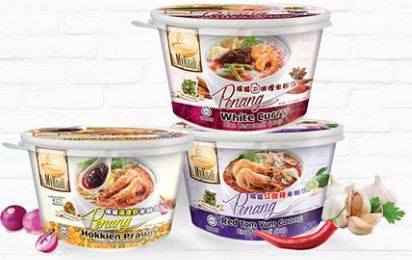 Going premium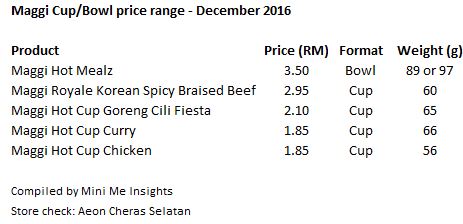 Within the Maggi cup range, the most expensive is the Maggi Royale series. With the introduction of the new Hot Mealz, Nestle is now able to push up the price further to RM 3.50, thus enabling the brand to improve growth in terms of value. This comes as growing volume proves to be much more difficult as consumers are eating less instant noodles nowadays.