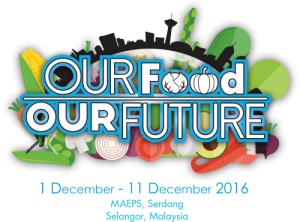 MAHA, the biennial Malaysia agriculture, horticulture & agrotourism show, saw a number of new food innovations and concepts on display during the 11-day event. The show, held from 1 December 2016 to 11 December 2016, attracted nearly 4 million visitors with sales and agreement sales reaching around RM 380 million, up from RM 152 million in 2014. The key theme for this year was "Our Food Our Future."

Matoa fruit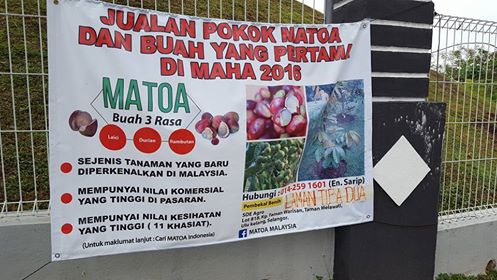 Matoa (Pometia pinnata), also known as island lychee, is a new fruit that is being introduced in Malaysia. The fruit is described to taste like lychee, durian and rambutan. According to the banner (image above), the fruit is highly nutritious and has high commercial value.
Sakan Jabeen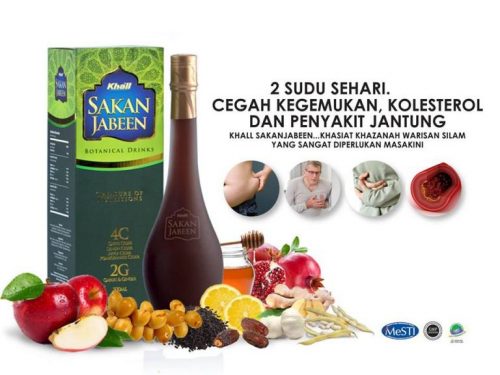 Khall Sakan Jabeen claims to be a botanical drink that is good for the heart and helps prevent cholesterol and obesity with just two spoonful a day. The company Sakan Niaga Network Sdn Bhd is working with celebrity health expert Dr Zubaidi Hj Ahmad, a Specialist in Penawar Medical Group, to promote the botanical drink.
Khall Sakan Jabeen is made from ginger extract, white garlic, dates, white kidney bean, honey, habbatus sauda as well as cider from dates, apple, lemon and pomegranate.
Pop, The Soda!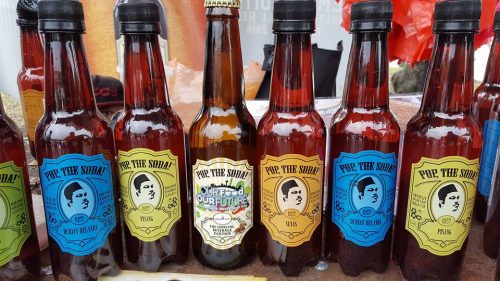 Pop, The Soda! is the official drink of MAHA 2016. The beverage is known as the first artisan and premium tropical fruit soda drink in Malaysia. It is produced by Transcendence Venture (M) Sdn Bhd. Pop, The Soda! is sweetened with stevia and is wrapped in a retro packaging where 1957 is also the year Malaysia gained its independence from the British. The image above was taken by the author.
Pegro turmeric and kesum chips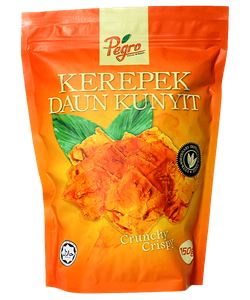 Perak Agro Marketing Sdn Bhd (Pegro) showcased its kesum leaf chip and turmeric leaf chip. Turmeric is known as daun kunyit in Malay and this chip rides on the growing popularity of turmeric as a food ingredient. Turmeric is commonly used in local cooking but not in snack food, which makes this chip interesting.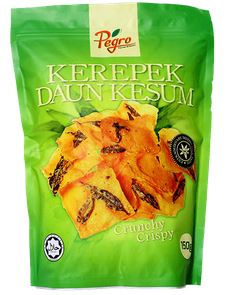 Kesum (Persicaria odorata) is also called Vietnamese coriander or daun laksa in Malay. Kesum leaf is an essential ingredient in laksa, one of the country's famous dishes.
Xgene Royale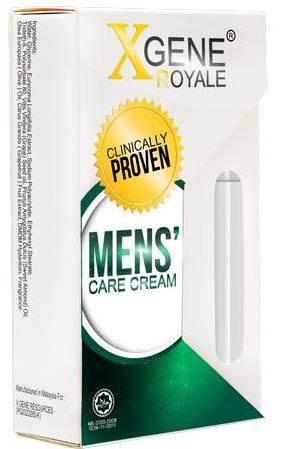 Xgene Royale is a men's care cream designed to strengthen the male sexual organ. This product is endorsed and formulated by Dr. Isamil Tambi, a consultant clinical andrologist and a reproductive and sexual health specialist. The cream contains Tongkat Ali extract, an aphrodisiac and remedy for age-related sexual disorders.
Stevia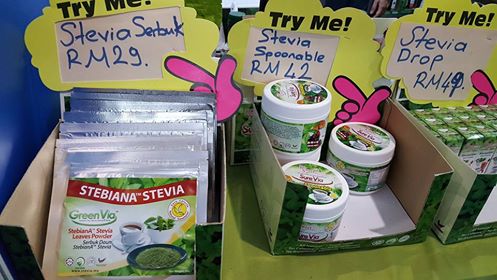 Stevia has become increasingly applied in food and drinks made by small and medium enterprises in Malaysia. At MAHA 2016, SteviaSugar Corporation (M) Sdn Bhd displayed its StebianA range in the form of powder, spoonable and drop. The image above was taken by the author.
Black ginger
The Malaysian Agricultural Research and Development Institute (MARDI) showcased its Nutrima range featuring Kaempferia Parviflora (black ginger). Black ginger or Krachai Dum in Thai is a popular herb used in traditional Thai medicine for treating metabolic ailments and improving vitality.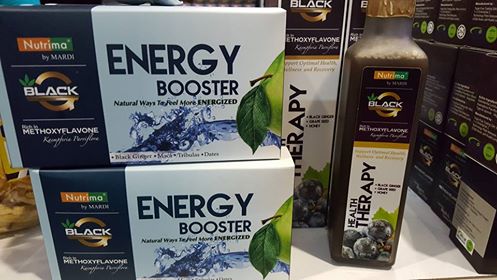 Nutrima by Mardi Black Energy Booster is a product to boost the energy using "natural ways to feel more energized." Nutrima contains black ginger, maca, tribulas and dates. The images above and below were taken by the author.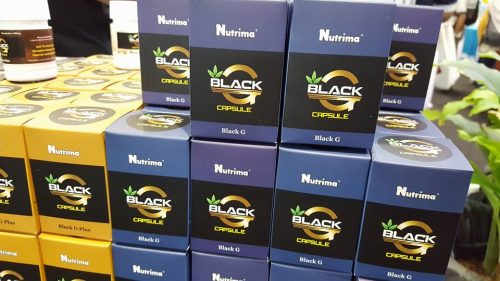 Taybah halal products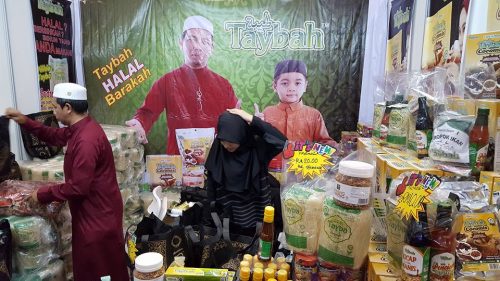 Halal products made by Muslims have become an important marketing strategy to promote products aimed at Muslim consumers in Malaysia. An interesting fact in Malaysia is non-Bumiputera companies dominate the halal market. According to Second Finance Minister Datuk Johari Abdul Ghani, Bumiputera companies accounted for only 39.5% in terms of halal certification, while non-Bumiputera companies comprised 60.5%.
The recent call by the Malaysia Institute of International Islamic Cooperation (Ikiam) with the cooperation of the Rubber Industry Smallholders Development Authority (Risda) for a new halal logo specifically for Muslim products is one step towards helping consumers distinguish products made by Muslims against that of non-Muslims.
Lega botanical drink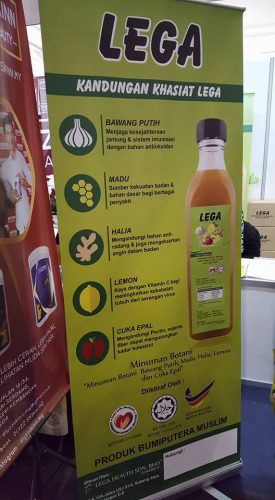 Lega Health Sdn. Bhd. (Lega Health) has introduced Lega botanical drink made from white garlic (bawang putih), honey, garlic, lemon and apple cider to improve immunity and cardio health. The bottom of the banner says "Produk Bumiputera Muslim," which means a product by Bumiputera Muslim. White garlic appears to be a trending ingredient in health food. The image above was taken by the author.

Butterfly leaf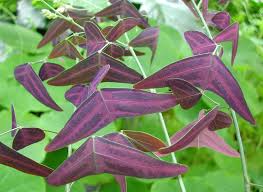 Duan rerama (Mariposa Christia Vespertilionis) or butterfly wing has become very popular nowadays as an alternative medicine for healing.
Universiti Putra Malaysia
(UPM) is undergoing a research using red butterfly wing to produce anti-cancer drugs. Researchers at the university has found anti-cancerous and anti-inflammatory characteristics, according to a press release by the university on 13 March 2016. Apart from cancer, the plant is also effective in treating "SLE, dengue, stroke, hypertension, diabetes, intestinal problems (such as gastritis, constipation and diarrhea), asthma, migraine, sinus and measles," claimed researchers at the university.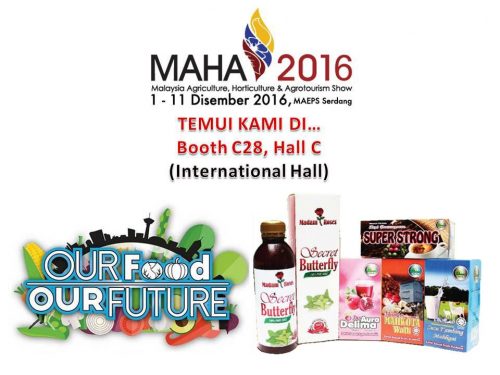 Secret Butterfly Juice is a juice made from butterfly wing. Besides juice, butterfly wing is normally consumed as a tea. One interesting product innovation at MAHA 2016 is the use of butterfly wing in sauce. The Sambel Rerama Hijau Meletoop by
Huczens Resources
is a sambel (hot sauce) containing butterfly wing, garlic and chilli.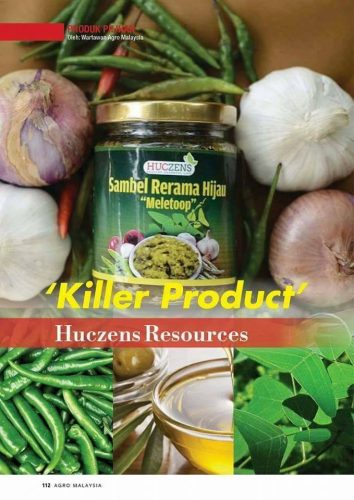 Tualang honey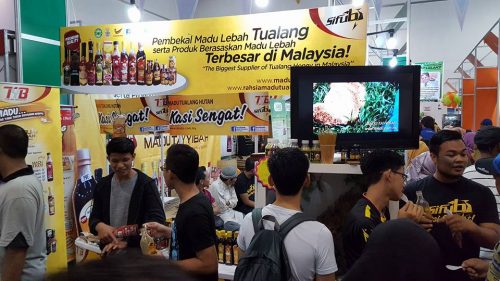 Tualang honey, a honey harvested from the rainforest, is known to fight against inflammation, blood sugar disorders, infected wounds and respiratory problems. This honey was featured in
Fox News
in July 2016 with an interesting heading "Is this Malaysia's healing secret?"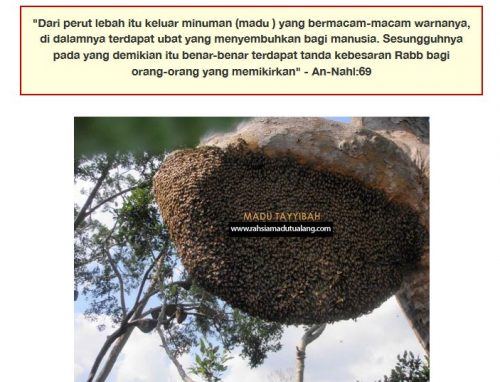 At MAHA 2016,
Tayyibah
had a booth claiming it is the biggest supplier of tualang honey in Malaysia. On the company website, Tayyibah cited An-Nahl-69, Surah The Honey Bees Verse-69 in the Holy Quran to justify the health benefit of honey. The use of religion in marketing is a technique that has become very common among Bumiputera small and medium enterprises as it resonates with its core Muslim consumers. According to An-Nahl-69, Surah The Honey Bees Verse-69:
"Then eat of all the fruits, and returning with your loads follow the ways your Lord has made easy for you." There comes forth from their bellies a fluid of varying color, wherein is health for human beings. Surely in this there is a sign for people who reflect."
Sunnah food from the Middle East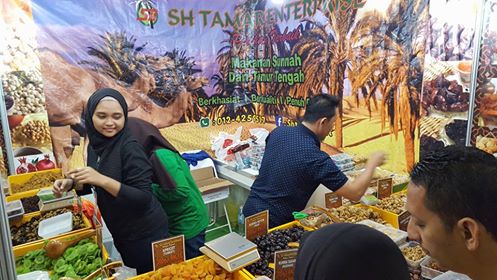 SH Tamar Enterprise was selling ingredients from the Middle East commonly used in sunnah food. They include figs, dates, prunes, apricots, kiwi and raisins. Sunnah foods are the foods most liked by the Prophet to promote positive health and well-being. The image above was taken by the author.
Goat's milk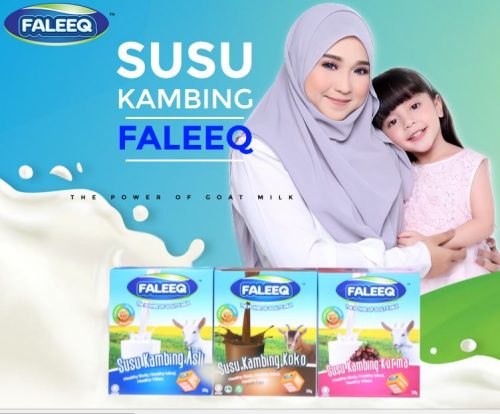 Also a common feature at halal food festival is goat's milk mainly in the form of powdered milk for children and infant. Faleeq Susu Kambing (goat's milk) participated at MAHA 2016 with products for featuring the original, cocoa and date (kurma) flavours. Goat's milk is part of the sunnah food diet.
Products showcased at MAHA 2016 are influenced by Muslim lifestyle (sunnah food), the use of local ingredients such as turmeric, kesum and tualang honey, and products that fight chronic health conditions like diabetes and cardiovascular disease.
* product images come from the respective brand website.