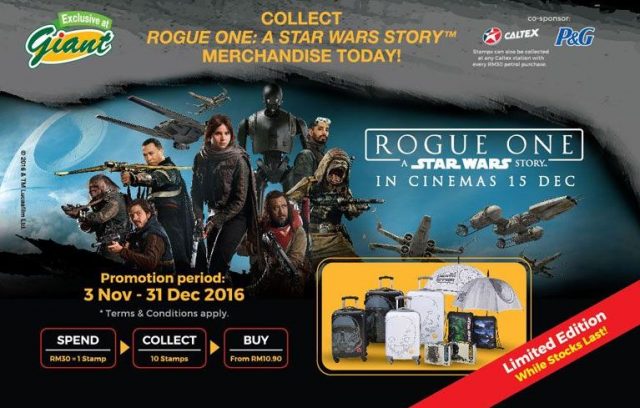 The Star War franchise has a huge fan base in Southeast Asia. GCH Retail (Malaysia) Sdn Bhd, the operator of Giant and Cold Storage supermarkets in Malaysia, has made available Rouge One: A Star Wars Story merchandises. The two co-sponsors are Caltex and P&G.
RM 30 = 1 stamp
The stamp issuance period and redemption runs from 3 November 2016 to 31 December 2016. Every RM 30 spent in the store will entitle to 1 stamp. You need to collect a total of 10 stamps to make the purchase.
Now you can redeem up to 5 items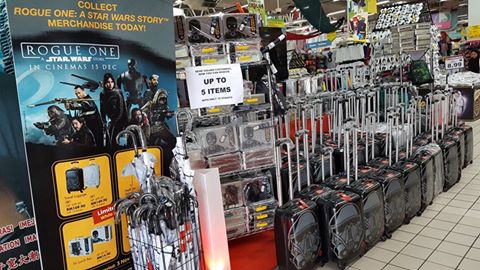 A lot of Star War fans have made the redemption including yours truly. However, with the redemption period about to end and with the premiere of the movie in cinemas nationwide, there are still a lot of Star Wars merchandises waiting to be redeemed. In order to clear the inventory, the supermarket operator has relaxed the rule allowing shoppers with 10 stamps to redeem up to 5 items instead of only 1 item.
Apparently, the supermarket operator has been too optimistic about the response for the Star Wars merchandise, which is not cheap with the travel luggage comes with a starting price of RM 109.90.
How Alfamart does Star Wars marketing

In Indonesia, the minimarket chain Alfamart has a similar Star Wars theme marketing for Rogue One. Unlike GCH Retail, it is focusing on the limited-edition collectible Star Wars medallions.
From 1 October 2016 to 30 November 2016, the cost to own a Star Wars medallion was IDR 5,000 (USD 0.37) for every spent of IDR 30,000 on designated products in store. For every spent of IDR 150,000 on designated products, one medallion would be given for free. The medallion could be bought outright for IDR 10,000 apiece.
From 1 December 2016 to 15 January 2017, the same condition applies but the requirement has been lowered. Instead of IDR 150,000, now it is only IDR 50,000 spending on designated products to get a medallion for free. The program ends on 15 January 2017.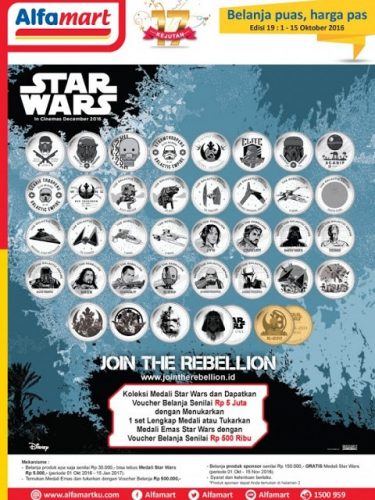 There are a total 37 medallions including 1 gold medallion to be collected. Consumers who have collected all 37 medallions can redeem for an Alfamart voucher worth IDR 5 million (USD 373).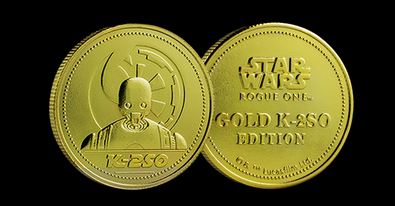 To get the gold medallion or the limited medallion, one has to engage in an online activity on jointherebellion.id (Join the Rebellion). Each gold medallion can be exchanged for a IDR 500,000 Alfamart voucher.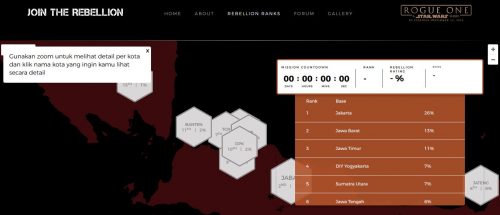 Collaborates with radio station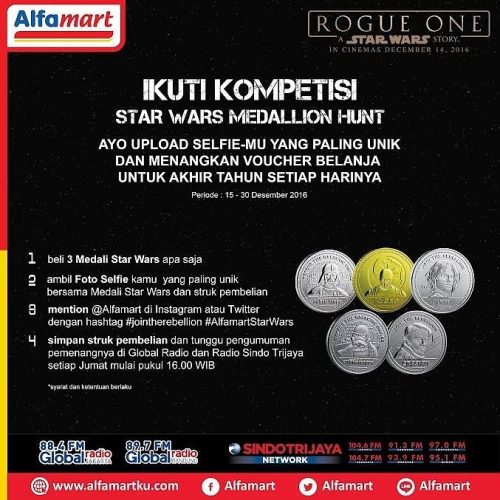 Alfamart has also collaborated with the radio stations Global Radio and Radio Sindo Trijaya in a selfie competition. Consumers are required to take a selfie with 3 Star Wars medallions in the most unique way together with the receipt to win interesting prizes.
Key takeaways
The Star Wars promotion at Alfamart is much more engaging and interactive. It increases the desire to collect all 37 medallions, each with different designs featuring either The Rebellion or The Galactic Empire.
The cost of owning the merchandise is also very affordable unlike the campaign in Malaysia where the merchandises (bags, umbrellas and tin lunch box) are sold at a higher price and the redemption requirement is much higher.