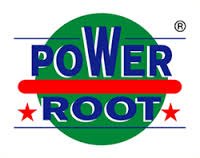 Instant coffee maker Power Root Bhd is facing setbacks in two fronts – domestic and the export market. During the first quarter of 2014/15 ending 31 May 2014, sales in both the local and overseas markets posted a respective 0.8% growth and a -1.7% decline. Exports has always been the revenue driver, thanks to the successful expansion in the MENA region, but due to political turmoil there particularly in Egypt, the local market became the key driver in 2013/14. Unfortunately, the local market stagnated in Q1, 2014-15.
As a response to problems with the MENA market, Power Root turned its attention to the domestic Malaysian market with the Malay-focused Millionaire contest, which offers a cash prize of RM 1 million. The contest runs from 1 May 2014 to 31 December 2014. Similar millionaire contests were held in 2009 and 2010 to boost sales. Similarly, the company introduced the Ah Huat RM 888,888 contest for the Chinese market and this contest runs from July 2014 to Feb 2015.
You Can Be A Millionaire 4th Edition May-Dec 2014
Did the millionaire contest achieve the desired results in the past? Domestic sales did improve 12.5% and 15.9% respectively in 2009/10 and 2010/11 partly due to the contest but marketing costs also increased.
The good news for Power Root is raw material cost has not impacted the company as much as its competitor such as Singapore's Super Group with the share of raw material to revenue at a healthy level of 42.6% in 2013/14, down from 44.6% a year ago. In Q1, 2014/15, raw material accounted for 42.2% of sales, up slightly from 42% a year ago.
The key concern is marketing costs and other expenses, which together constituted 33.2% of revenue in Q1, 2014-15, up from 31.1% a year ago. This is something the management has to take into consideration.
In terms of new product development, I believe Power Root is renewing its focus on the Malay market through the Millionaire contest and the new Per'l Xlim Cafe for slimming purposes with the appointment of a Malay female celebrity.
Assuming Power Root PE for 2014/15 falls by 10% year-on-year to 11.63 cent from 12.92, Power Root is still considered cheap with a 2014/15 PE of 14.36 based on the last traded price of RM 1.68 on 14 November 2014. Based on a worst case scenario of a 20% fall in net profit, the PE will increase to 16.15.
In 2013/14, the company paid 9 cent as dividend. Assuming net profit falls 10% in 2014/15 and the payout ratio remains at 70%, the new dividend yield based on the closing price of RM 1.68 is 4.78%, better than FD.
Disclaimer: Vested