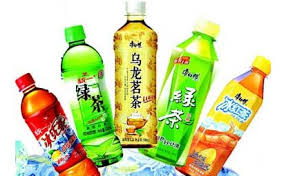 A recent survey by the China Association for Quality (中国质量协会) has found a vast majority of consumers 75.6% randomly pick any ready-to-drink (RTD) tea when they buy RTD tea. Only less than one-fourth (24.4%) stick to a certain brand. The survey shows RTD tea consumers in China have very low brand loyalty.
However, if you look at the Nielsen data in Tingyi's annual report, you will notice the RTD tea brand landscape is not fragmented as suggested by the consumer survey.  In fact, most consumers tend to go for the two leading brands – Master Kong (Tingyi Holdings) and Uni-President (Player A).
The fact that 75.6% of consumers randomly pick their RTD tea shows these consumers are fence sitters. Other key factors are at play including taste, packaging and price that determine whether consumers will pick up a Master Kong or a Uni-President RTD tea. The survey should focus on these factors instead.