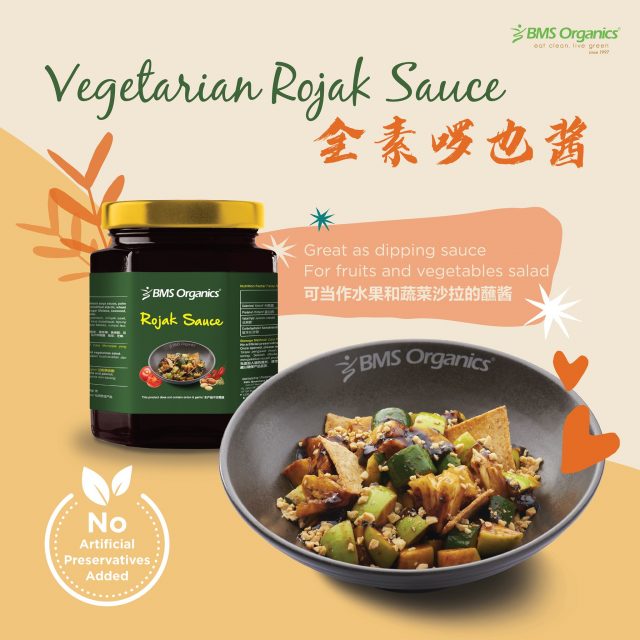 BMS Organics has introduced a vegetarian-friendly Vegetarian Rojak Sauce targeting consumers who want to enjoy rojak at home.
The ingredients in the new Vegetarian Rojac Sauce are Chili, Tomato Paste, Asam Jawa, Premium Soya Sauce, Palm Oil, Maltose, Xantham Gum, Peanut, Modified Starch, Wheat Flour, Salt, Sugar, Dark Soy Sauce, Sugar Melaka, Seaweed, Sesame, Vegetarian Seasoning Powder. This product contains wheat, sesame and peanut. The price per jar is RM 10.90.
Click here to purchase from BMS Organics official store on Shopee.