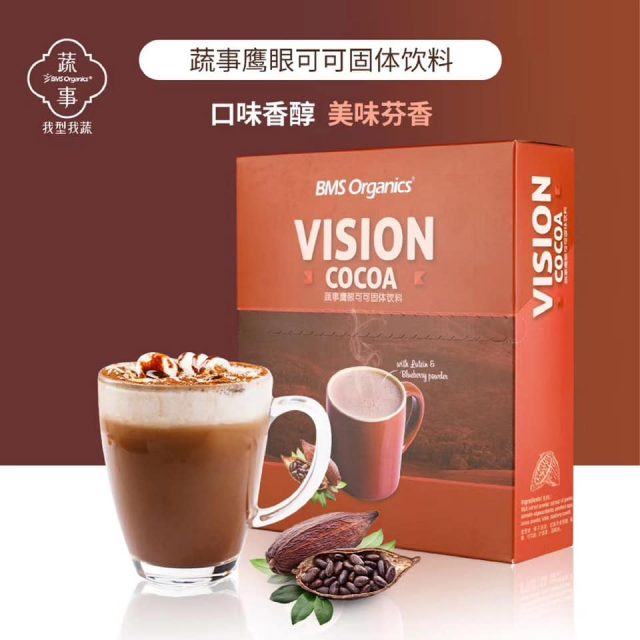 Malaysia's BMS Organics has released a new vision support drink called Vision Cocoa. The new BMS Organics Vision Cocoa has a smooth and flavourful cocoa taste, which gives you a memorable and irresistible aroma.
Cocoa is naturally rich in flavonoids, an antioxidant which promotes healthy blood circulation and support cardiovascular health; added with eyes brightening ingredients – lutein, zeaxanthin and blueberry, BMS Organics Vision Cocoa helps in maintaining good eyesight.
The drink is free from trans fat and lactose.
The key ingredients are malt extract powder, maltodextrin, oligosacharide, coconut oil powder, low GI cane sugar, cocoa powder, cane sugar*, natural lutein, natural zeaxanthin and blueberry extract powder.
*organic
Click here to purchase from BMS Organics official store on Shopee.
Vision protection is a rising claim in food and drink. Eye protection is an important health issue, particularly during the pandemic, as usage of smartphone devices grows as consumers spending more time indoor.