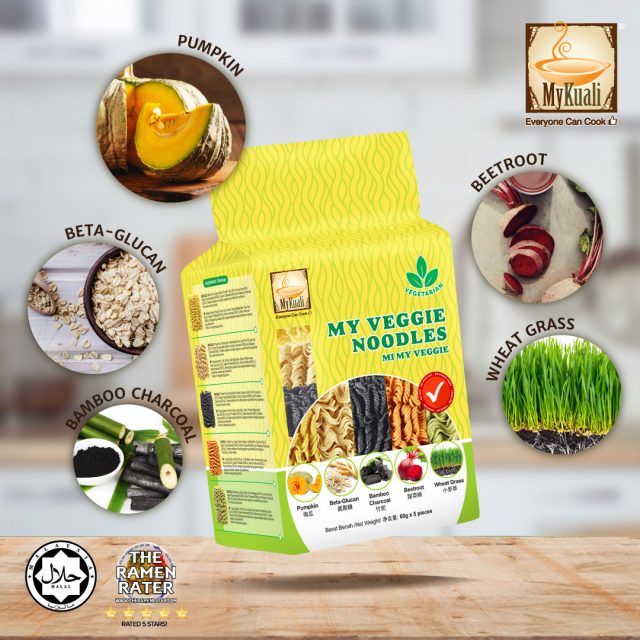 MyKuali has made available My Veggie Noodles 5 in1, which is a new noodle packed with nutrients. Each pack has 5 noodle pieces each made with different healthy ingredients including pumpkin, beta-glucan, bamboo charcoal, beetroot and wheat grass.
The noodles are vegan and vegetarian friendly.
Click here to purchase on MyKuali official store on Shopee.