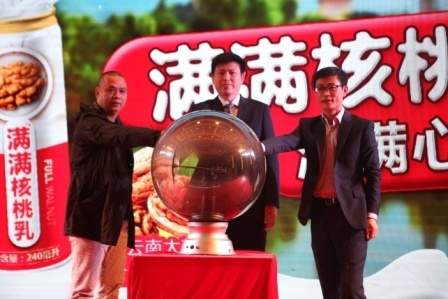 Two new launches in the plant drink and plant protein drink space were made in China. Taotaoju (陶陶居), one of the most famous tea houses in Guangzhou, has launched a new plant protein drink. The "Man Man" (满满) walnut drink is made from walnuts grown in Dali, Yunnan and stachyose.

Wang Lao Ji, famous for its red can herbal drink, has recently debuted a Chinese Caterpillar Fungus (虫草) or cordyceps drink as part of its diversification from herbal drink. The cordycep drink is targeted at consumers at 28 to 45, a working age group that suffer from stress and heavy workload. Th drink claims to delay aging, improve the function of the liver, prevent brain haemorrhage and improve the immune system. The other ingredients are solomon's seal, dates, longan and Chinese liquorice.
As Chinese consumers increasingly demand functional food and beverage, the pant protein category will continue to be the key beneficiary of the trend. Do stay tune for more updates.