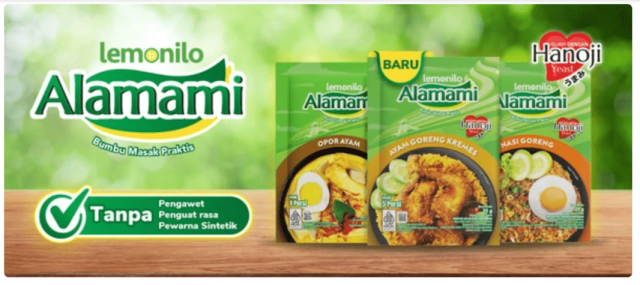 Lemonilo is looking set to disrupt the seasoning market in Indonesia again with its latest Alamami made with Hanoji yeast extact and other natural ingredients. Alamami is free from flavour enhancers, preservatives and synthetic colours.
Lemonilo Alamami is available in Rendang, Opor Ayam, Ayam Goreng Kremes and Nasi Goreng.
Lemonilo is winning the market by offering a healthier twist to the existing Indonesian foods to help Indonesians eat healthy without sacrificing taste.
The company currently has other healthy seasonings such as all purpose seasoning, beef flavoured seasoning and ground turmeric seasoning.