Indonesia's Kawisari Coffee showcased its alcohol infused coffee at the recent Food and Hotel Indonesia (FHI) 2019 in July 2019. Kawisari Coffee is one of the oldest coffee plantations in Java on the slopes of Mountain Kawi in Bali.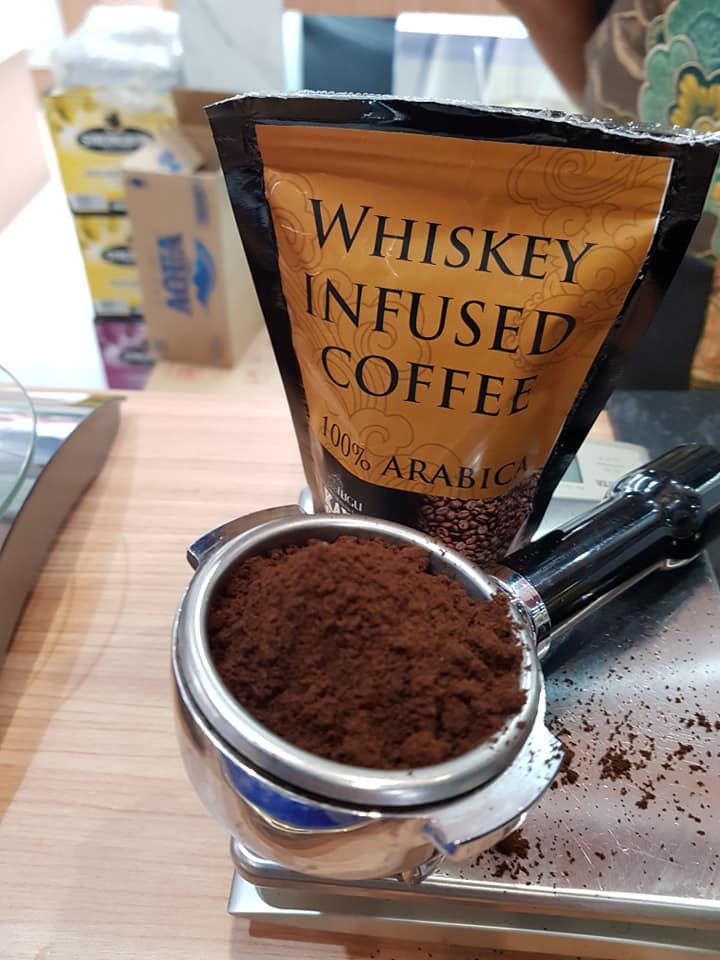 According to the manufacturer, the coffee powder is infused with alcohol such as whisky and vodka but the finished product does not have any alcohol content. This unique coffee is available in various infusion including gin, vodka, whisky, white rum, wine, tequila and sambucca. Each 100g pack is priced at IDR 78,000.
There is a strong alcohol taste in the first sip but then the coffee taste starts to dominate.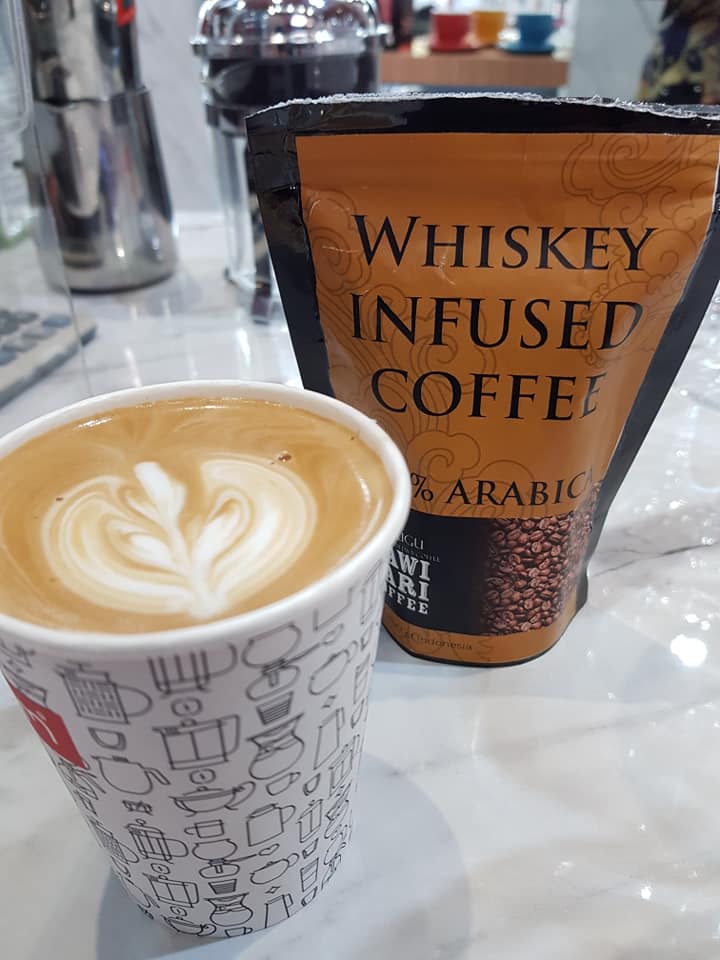 Kawisari alcohol infused coffee has the potential target adventurous coffee drinkers especially the young who are looking for something unique. We believe there is also the opportunity to turn this into a ready-to-drink format.