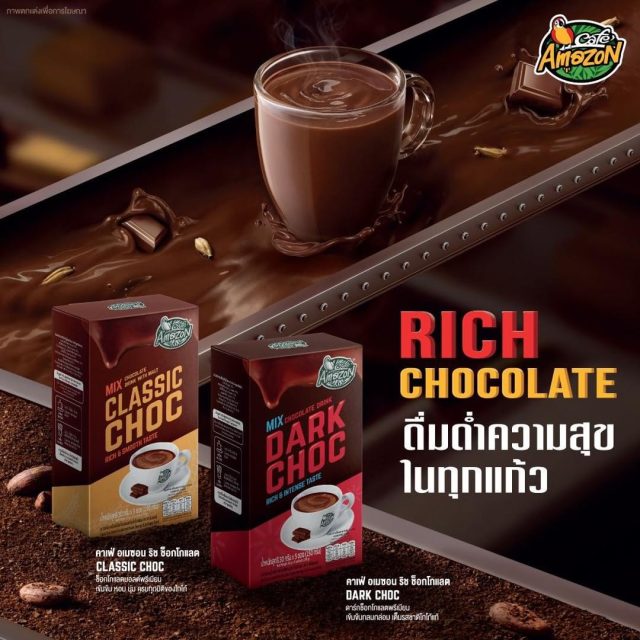 Café Amazon in Thailand has launched new chocolate mixes for consumers who want to enjoy a cup of healthy chocolate drink fortified with vitamins and minerals at home.
Café Amazon Rich Cocoa Classic Choc Chocolate Drink with Malt combines the richness of chocolate with the mellow aroma of malt. The drink comes with the benefits of omega 3 and over 14 types of vitamins and minerals Cafe Amazon Rich Cocoa Dark Choc, meanwhile, offers a rich and intense taste plus it features the benefits of more than 14 types of vitamins and minerals.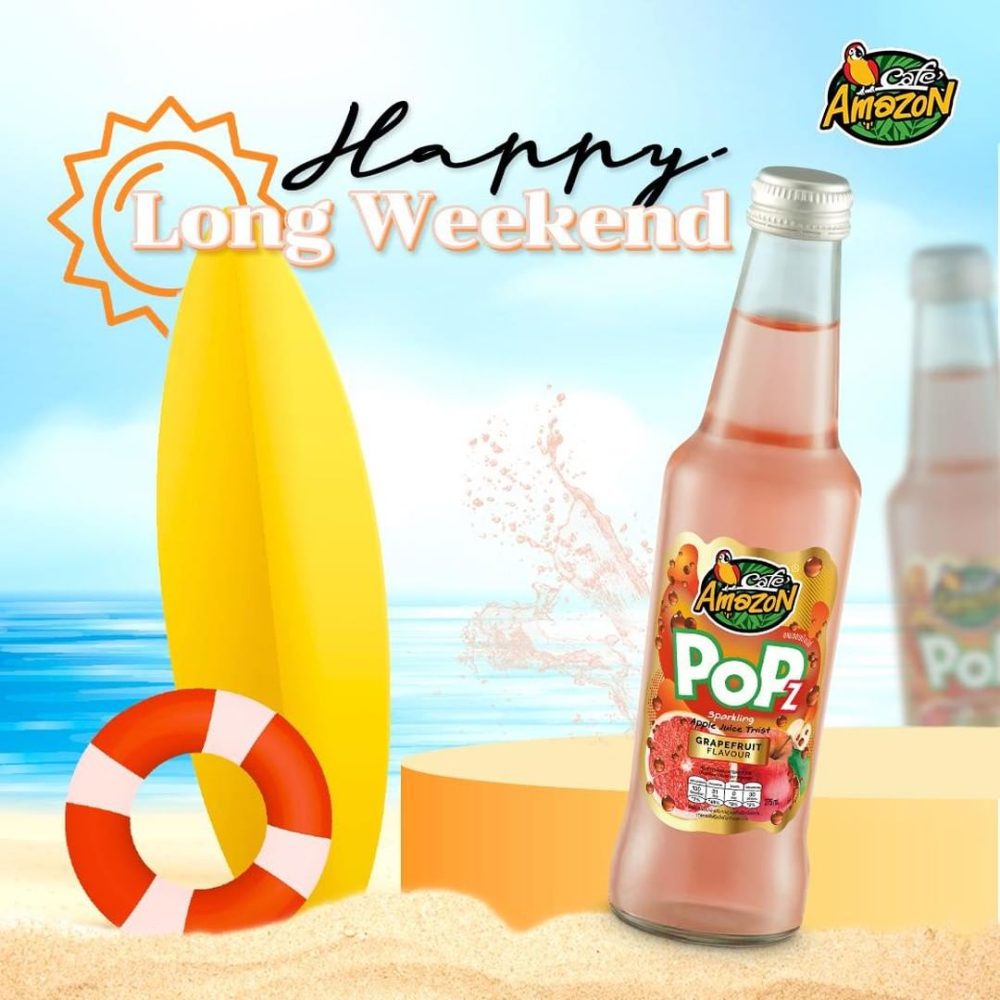 Café Amazon is focusing on expanding its revenue base by launching a series of ancilliary products including Pop Apple Sparkling Juice Twist as well as packaged cold brew and drip coffee to capture consumption occasions beyond the coffee shop.