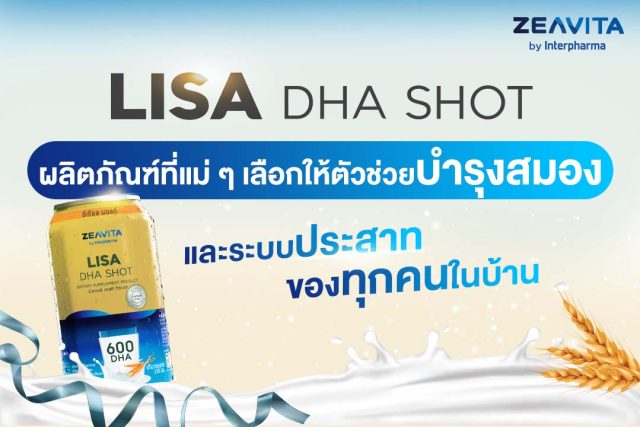 Interpharma-ZEAvita Co., Ltd., has recently launched Lisa DHA Shot, which is a ready-to-drink supplement containing 600mg of DHA essential for brain, eye, and heart health.
Interpharma-ZEAvita is a joint venture between Inter Pharma Public Company Limited and Thai Union Ingredients, a subsidiary of Thai Union Group PCL.
Lisa DHA Shot comes with a cereal malt flavour and contains natural cold-press
DHA, EPA, folate and vitamins. This supplement leverages on the seafood resources of Thai Union to monetise seafood as an RTD health drink.
Thai Union has also launched ZEA Tuna Essence in a collaboration with Thai Union. The tuna essence contains omega-3, vitamin B12, zinc and selenium in passion fruit and original flavours.