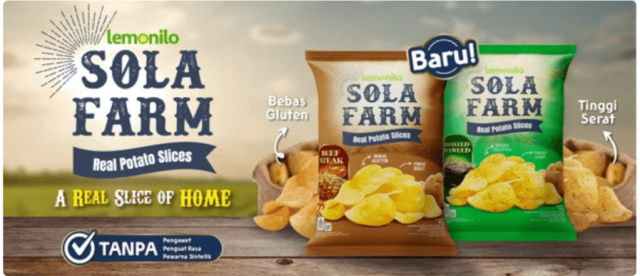 Indonesian healthy food company Lemonilo has introduced its latest Sola Farm, a healthy potato chip described to offer a real slice of home. Lemonilo Sola Farm is high in fibre, free from gluten and is said to contain real potato slices. Similar to other Lemonilo products, Sola Farm is free from flavour enhancers, preservatives and synthetic colours.
Lemonilo has both heatlhy savoury and sweet snacks including Chimi Tempeh Chips, Chimi Sweet Potato Chips, Cassamo Cassava Chips and Brownies Crispy.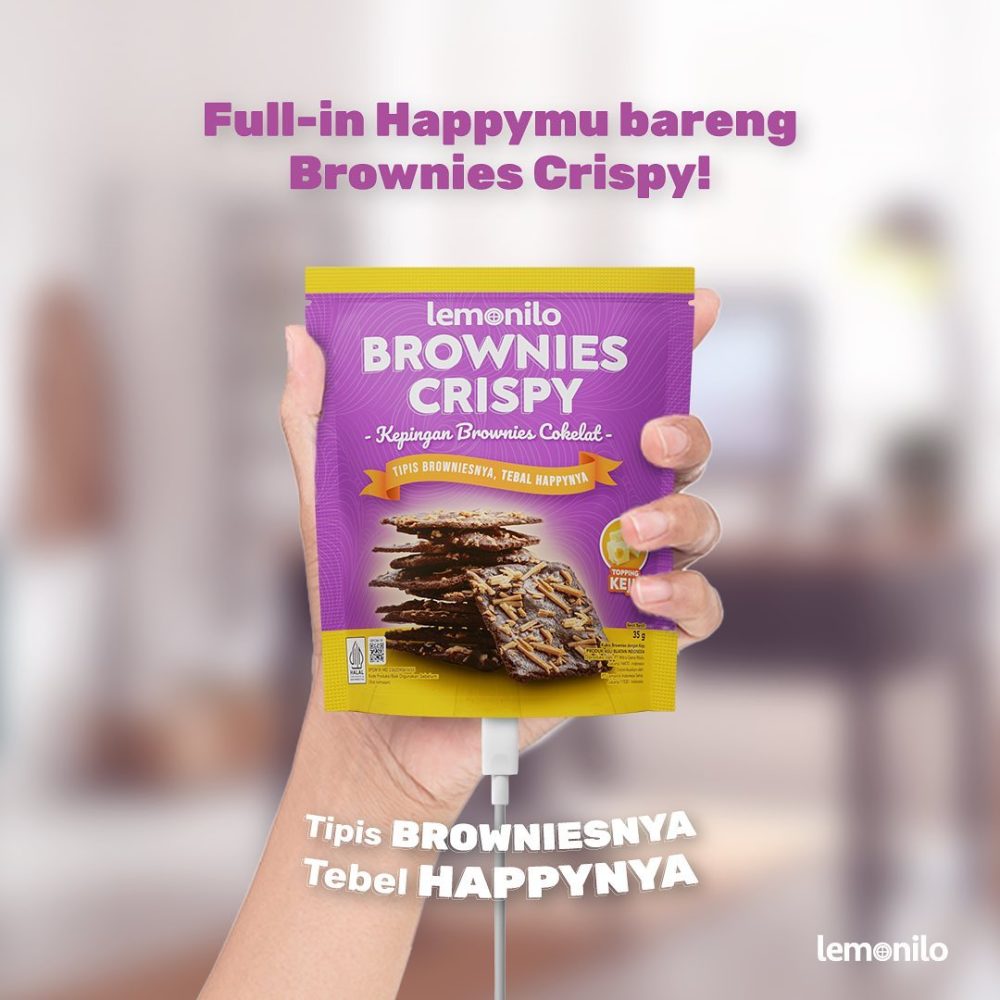 Lemonilo Brownies Crispy now has a new packaging.