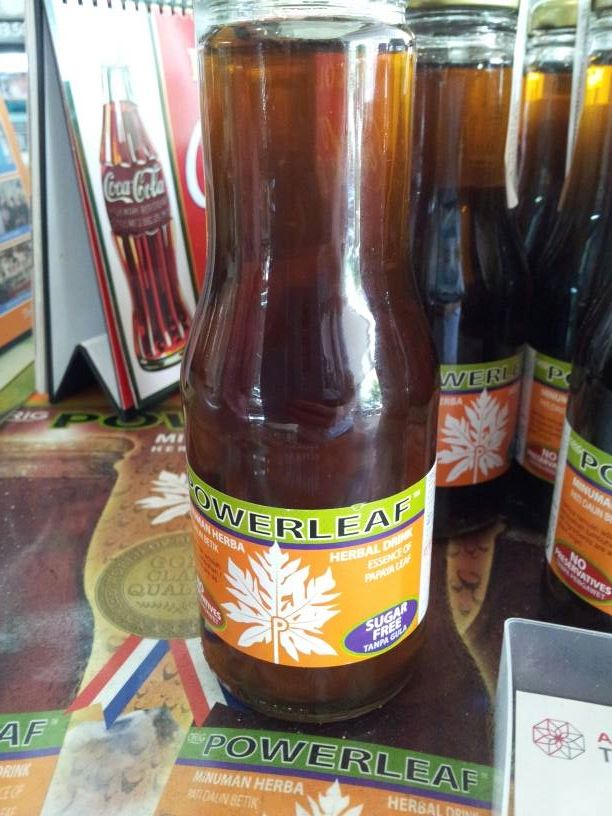 As dengue cases soar in Malaysia, there is a demand for alternative remedies such as papaya leaf drink, which has been proven to increase blood platelet count. Even though it looks easy to produce papaya leaf drink at home but the process can be troublesome because first you need to have papaya leaf and second you have to grind it to extract the juice.
While having lunch at a Indian Muslim restaurant in Pandan Indah, I came across the Powerleaf drink by ORiG International Sdn Bhd, the company that brought us goat's milk and bird nest drink.
The beverage comes in a 250ml glass bottle and is described as a herbal drink sweetened with stevia and does not come with preservatives. The drink is not suitable for pregnant women. Since papaya leaf juice is extremely bitter, the stevia-sweetened ORiG Powerleaf makes the drink more palatable. There are online testimonies saying the drink is effective to increase platelet count but it is safe to say that it is only a herbal drink and may or may not have the curative effect.