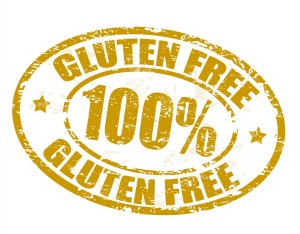 Gluten-free is slowly appearing as a claim on food products in Indonesia. Unlike lactose intolerance, the awareness about gluten in Indonesia is still very low. The understanding about gluten is growing among parents with children with autism. Studies have shown the gluten and casein free diet (GFCF) diet has helped autism spectrum disorders (ASD) improve their lives, health, and functioning.
PT Nutrifood Indonesia, the company behind the Nutrifood franchise, launched the Alergon range in 2014. The range comprises Tropicana Slim Alergon Cookies and Tropicana Slim Alergon SteLeaf. Both products are naturally sweetened with stevia. Apart from stevia, the Alergon Cookies is also gluten-free and are formulated for consumers including autistic children who cannot consume gluten, said Tropicana Slim Alergon Brand Manager Rainne Widjaja. She cited the growing prevalence of wheat-based food, which makes it hard for parents with autistic kids to avoid products containing gluten. According to Widjaja, one out of 150 kids in Indonesia has autism (2000 data). Clearly, Alergon are tapping into a unmet need given the difficulties faced by parents with autistic children when it comes to the GFCF diet.
In addition to Alergon, the following are some of the gluten-free products available in Indonesia:
Sotoji instant noodle
Photo taken at SIAL InterFood, Jakarta in Nov 2015
Udo's Oil Blend
Photo taken at SIAL InterFood, Jakarta in Nov 2015
Hotel Susu Beras Putih Organic 
– White rice powder free from gluten, cholesterol, lactose, nut, soy and dairy. For those who are allergic to dairy and nuts.

Photo taken at SIAL InterFood, Jakarta in Nov 2015
 Soyjoy
 – With a GI of 25. A guilt-free soy-based snack for people with diabetes


Ladang Lima All Purpose Flour
– Exhibited at SIAL InterFood, Jakarta in Nov 2015. The company also has Ladang Lima Veggie Noodle made from organic red spinach mixed with Ladang Lima Gluten Free flour.
Last by not least, the famous Javara range of gluten-free products including noodles and flours.
The list above provides a glimpse into the gluten-free products in Indonesia. It is still early days for gluten-free. Awareness will the key to unlock demand for gluten-free foodstuff, the same with what has happened to lactose intolerance. Now soy-based food including infant formula has established itself in the market.