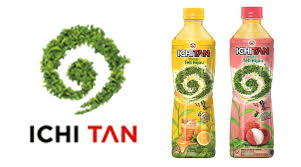 Ichitan RTD tea, which was recently launched in Indonesia, was spotted in Malaysia's My Hero Supermarket. The retail price is RM 1.90 for a 420ml bottle. In Indonesia, the same product sells at a slightly lower price of RM 1.50 (IDR 4,900). The RTE Tea is meant for the Indonesian market as the text on the packaging is in Bahasa Indonesia.
In Bahasa Indonesia.
The Ichitan Tea is sold alongside other popular Indonesian food and drinks such as Mizone, Calpico, C1000 and Pocari Sweat at My Hero at Taman Dagang in the state of Selangor. Most of the products on the shelf are imported by Aksi Unggul Sdn Bhd.
Ichitan on the second rack counting from the top
Below are two more shelves of Indonesian products. Among the products on the racks are Richeese Nabati Cheese Wafer, Deka Crepes, Genji Pie Sand, Stico, Oreo Kejucake, Rebo Sunflower Seeds, UBM Wafer Cream, Dua Kelinci Tic Tac Snack and Papatonk Indonesian Premium Shrimp Crackers.
There has been an increase in the richness of Indonesian F&B products in Malaysia. Not just the popular Indomie and Wings Food Mie Sedaap instant noodles, we are seeing snacks, biscuits and beverages taking up shelf space in Malaysian retail outlets.
Teh Botol in a vending machine at Aeon Cheras Selatan
Foreign companies are also using its Indonesian factory to export into Malaysia. One example is Arnotts Shape from Campbell Soup. The made-in-Indonesia biscuit has just been launched in Malaysia.
Arnotts Shape newly launched in Malaysia
The large population of Indonesians in Malaysia with some estimated running into millions, including illegals, serve as a ready market for Indonesian products. However, another factor is Indonesian products, particularly snacks (ie peanuts, biscuits, wafer, coffee candy etc), are well received in Malaysia as the taste is mainstream. With the AEC 2015, there will likely be more Indonesian products arriving on the shores of Malaysia.
Updated: Destocking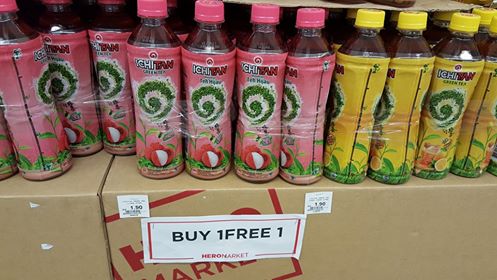 Apparently, demand for the Ichitan RTD tea was not good as reflected by the buy one get one free promotion at Hero Supermarket as of 24 July 2016.