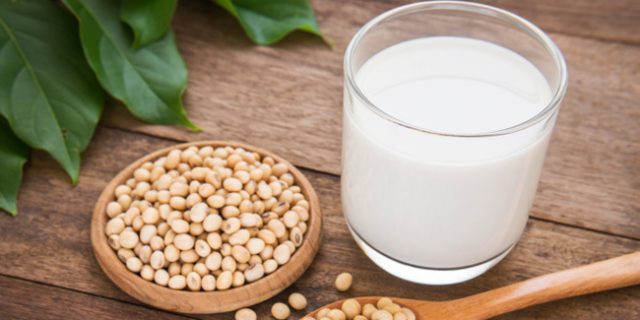 Malaysian companies are making big bucks exporting soy milk drink (susu kedelai) to Indonesia. In the past three years (2012-2014), the cumulative soy milk drink export from Malaysia reached USD 10.55 million, growing at a compound annual growth rate (CAGR) of 78.9%, according to the Indonesia Ministry of Industry.
Why soy milk drink?
Soy milk drink is traditionally consumed in Indonesia and is sold by street vendors. Modern urban consumers are looking for ready-to-drink soy milk in modern packaging as a healthier alternative to other sugary drink. Soy milk is suitable for people with lactose intolerance and is known as a good source of protein. It also does not contain cholesterol.
Key players in RTD market
The market comprises both local and foreign players. Interfood Sukses Jasindo's Naraya soy milk is made in Malaysia. Other made-in-Malaysia soy drinks include Soy Up, Yeo's and Drinho. Locally produced soy milk comprises Heinz ABC, Cimory and Brookfarm.V-Soy comes from Thailand.
Source of soy milk by import
Malaysia remains the biggest exporter of soy milk drink to Indonesia, accounting for nearly 80% of value and the highest growth, followed by Thailand. South Korean soy milk drinks are usually priced at a premium.
Price
Made-in-Malaysia soy milk drink Yeo's, Naraya and Soy Up are cheaper on a per litre basis compared to Soylicious and Thailand's V-Soy. This shows the competitive nature of Malaysian soy milk drink. In Malaysia, the soy milk drink industry, usually categorised under Asian drink, is well established and has the volume to produce products at a lower price.
The packaged soy milk drink market in Indonesia is expected to continue to post strong growth as consumers switch to packaged, RTD soy milk. Soy-based infant formula and instant soy milk powder are also key growth areas that cannot be ignored by companies.