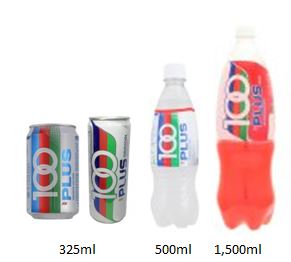 Malaysians of all walks of life have consumed F&N's 100Plus. Apart from launching special edition packaging, promotion, flavour and expanding the export business, is there any more opportunity for 100Plus to grow its revenue further? One possible area for growth is pack size. The existing sizes are 325ml (including slim can for cost savings), 500ml and 1.5L.
Could there be a chance for a 900ml to 1,000ml pack size 100Plus for sharing or for individual consumption. Here are just some examples as food for thought.
Maximus: Man size 1 litre bottle
Man size 1 litre bottle
In Australia, Frucor's Maximus sport drink, launched in 2012, has rapidly gained market share from its competitors placing it third, behind Gatorade and Powerade. Maximus is positioned as an ultra masculine drink. The unique selling point of Maximum is its one litre 'man-sized' bottle has 50% more electrolytes than the leading Australian isotonic sports drink with the same RRP as its 600ml competitors.
Pocari Sweat: 900ml for sharing
Indonesia Pocari Sweat range
In Indonesia, the Pocari Sweat range includes a 900ml pack positioned as a format for sharing.
Pocari Sweat for sharing