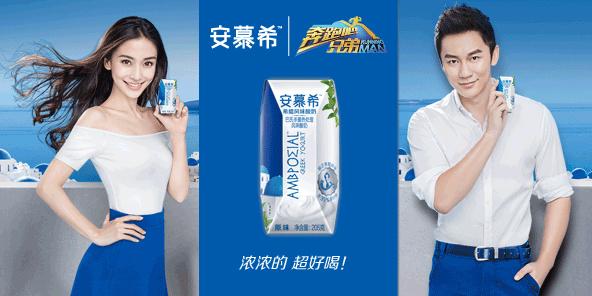 Shelf stable yoghurt drink (常温酸奶) is seeing rapid growth in China and may serve as an inspiration for Southeast Asian dairy companies.
Sales of shelf stable yoghurt drink up 70% in 2015
Sales of shelf stable yoghurt drink (常温酸奶) in China expanded 70% year-on-year in 2015, still a commendable growth compared with 2014, which saw an even higher growth rate of 140%, according to ACNielsen. As a comparison, chilled yoghurt only saw an increase in sales of 15% in 2015.
Sales of top three players reached USD 1.94 billion
The top three players Bright Dairy, Yili and Mengniu posted a total revenue of RMB 12.95 billion (USD 1.94 billion) from the sale of shelf stable yoghurt in 2015.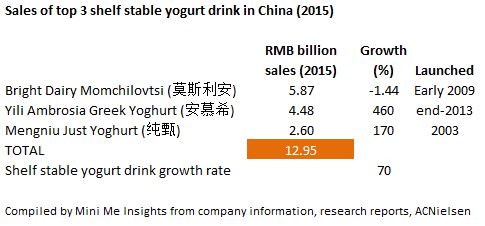 Key success factors
The ability to store at room temperature and a long shelf life is a major selling point for shelf stable yoghurt drink. Being able to transport at room temperature is important as the chilled chain infrastructure is still under developed in China.
Shelf-stable drinking yoghurt is convenient, tasty and has nutritional benefits appealing to modern Chinese consumers. According to Dan Björklund, manager of Center of Expertise at Tetra Pak, "ambient drinking yoghurt is flourishing because it appeals to the lifestyle of the modern day consumer, not just in China but globally."
Exotic
Ambient drinking yoghurt is seen as exotic with foreign sounding names and origin. Bright Dairy Momchilovtsi uses the Bulgarian yoghurt, while Yili Ambrosial is a Greek yoghurt.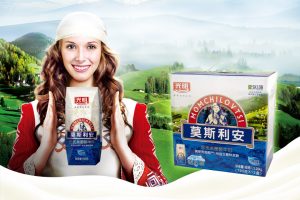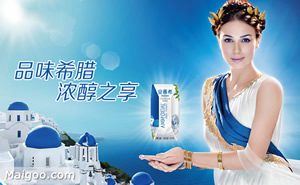 Junlebao Dairy's Kefir features a Caucasian lady. Kefir (开啡尔), a fermented milk drink made with kefir "grains" is a novel concept for Chinese consumers. Sales of Kefir in 2015 grew by more than 120%.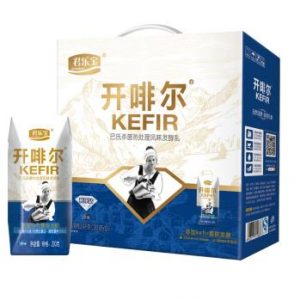 Cofco recently launched a new ambient drinkable yogurt in 2016 called 塔莉亚 Telya with the Greek theme.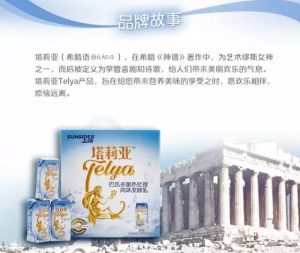 Yili Ambrosial success story – endorsing popular Hurry Up, Brother reality show
The marketing of shelf-stable drinkable yoghurt is targeted at young consumers, both male and female. Yili Ambrosia is endorsed by the popular 27-year-old actress Angelababy and the 37-year-old actor Li Chen. Both are featured in the Chinese version of Korea's Running Man reality show, known in China as 奔跑吧兄弟 or Hurry Up, Brother. The show is popular among the young and is now in the 4th season. The key to the success of Yili Ambrosial is being the title sponsor of the second, third and fourth seasons of Hurry Up, Brother.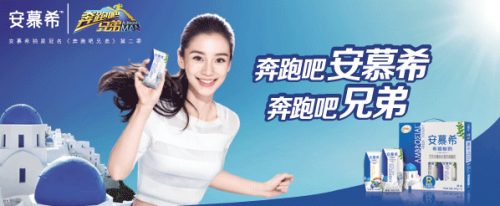 Malaysia – Yeo's Yeogurt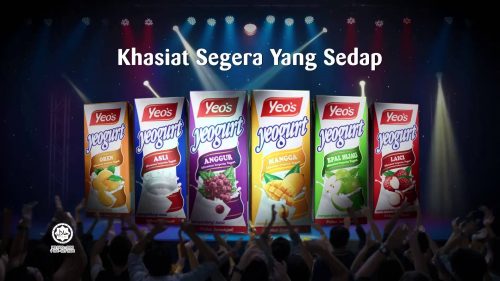 Yeo's Yeogurt, launched in Malaysia in early 2015, comes with the healthy goodness of milk and lactic acid, commonly found in yogurt. Yeogurt fills in the gap in ambient drinkable yoghurt and is positioned as a drink for the entire family. Yeogurt is the only product in the ambient drinkable yoghurt space in the country.
Indonesia – Cimory & Heavenly Blush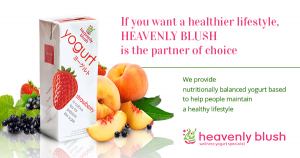 In Indonesia, the choices for ambient drinkable yoghurt are Heavenly Blush Yogurt Drink To Go (200ml) and Cimory Yogurt Drink.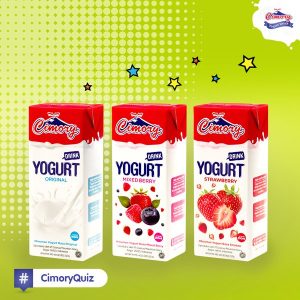 Both Heavenly Blush and Cimory ambient drinkable yogurts are aimed at female who are conscious of their weight and want something that is healthy yet convenient for on-the-go occasion.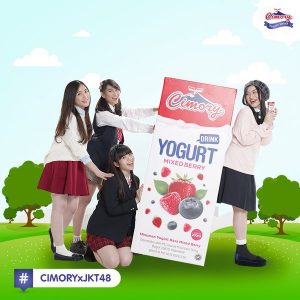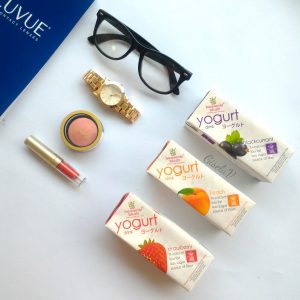 Male consumer is a neglected segment in Indonesia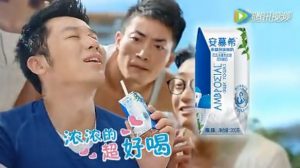 Ambient yoghurt drink works in Indonesia as in China because it does not rely on the chilled chain. The potential of this segment has not been fully realised in Indonesia.
Opportunities exist to expand the focus beyond female to target young Indonesian men. This is something marketers can think about in turning ambient yoghurt drink into a lifestyle drink for young Indonesians, both male and female.