Malaysia Milk, known for its Marigold milk and juice, has made available Marigold Moo Fresh pasteurised Australian cow's milk. Moo Fresh is described as 100% Australian cow's milk with 3.6g of protein/100ml serving. The price per litre at AEON Supermarket is RM 7.20.
In addition to Moo Fresh, Malaysia Milk has launched a new low fat guava yogurt in March 2020 to enrich its spoonable yogurt range with a new interesting flavour.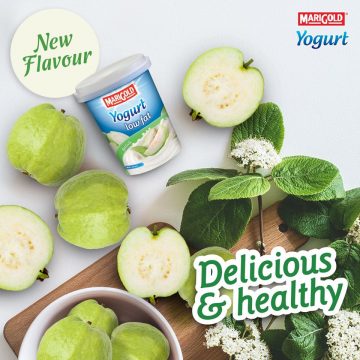 The Dalgona coffee craze is sweeping social media. Not willing to be left out, Marigold has launched its own Dalgona Challenge with Marigold HL offerinig RM 2,000 shopping vouchers to be won. The contest period is from 1-15 April 2020.