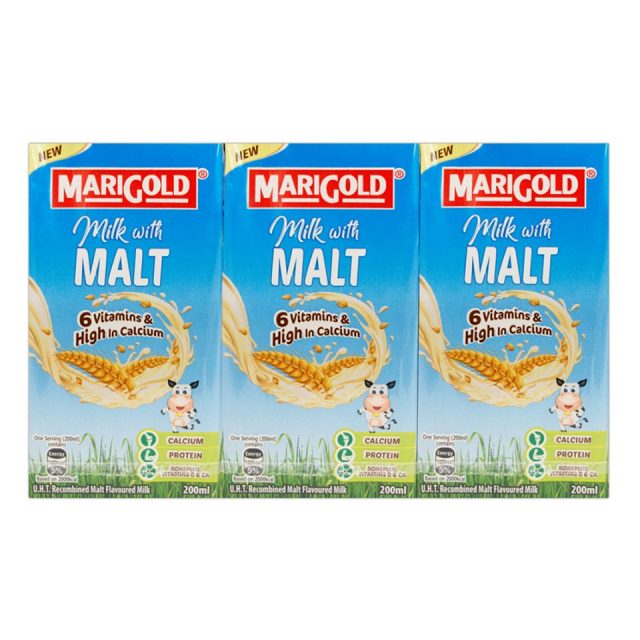 The Marigold UHT milk by Malaysia Milk Sdn Bhd is no longer just a flavoured milk with the usual chocolate or strawberry flavours. In fact, the malt flavour that has just joined the Marigold family.
The new Marigold Milk with Malt contains 6 vitamins, protein, vitamin D and the unique BonePlus formulation to give your child a head start with the right nutrients to build strong bones and healthier bodies.
In Malaysia, malt flavour is usually closely associated with Milo or Horlicks but is relatively uncommon in the flavoured milk category. Apart from Milo or even Horlicks, the malt flavour is quite established in Thailand and Myanmar. Some of the examples of malted milk in the two countries include Nestlé Bear Brand Enriched Malted Milk, Anlene Gold Bone Active UHT Milk with English Malt, D-Malt chocolate milk and Bolt Malted Milk.
The new Marigold Milk with Malt also opens up export opportunities for Malaysia Milk in countries like Thailand and Myanmar where consumers are accustomed to the malt taste.