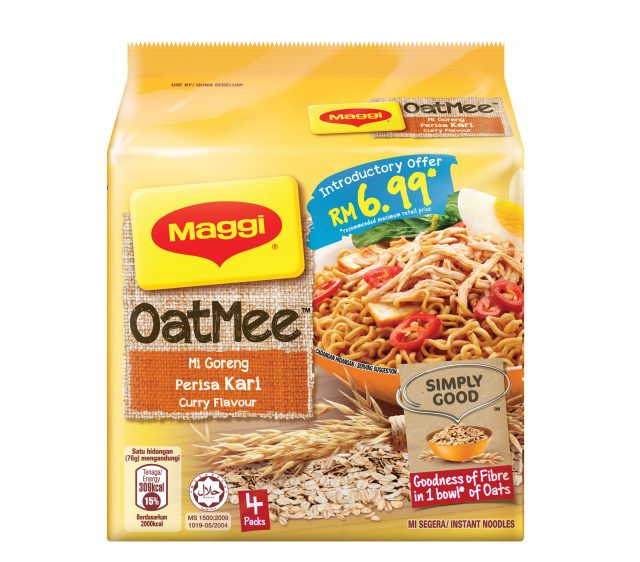 Maggi OatMee, a new instant noodle made from 49% real wheat and 51% wholegrain oat, has been launched in Malaysia. Whole grain oat is known as a source of fibre, while wheat provides protein.
1st Malaysia's Oat Noodle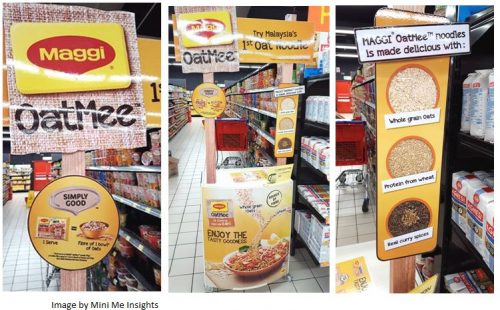 The Maggi OatMee Mi Goreng Perisa Kari or Curry Flavoured Fried Noodle, the first oat noodle in the country, claims to provide the 'Goodness of fibre in 1 bowl of oats.' The curry flavour is made of 12 real curry spices. The noodle is meant to be eaten as a dry noodle.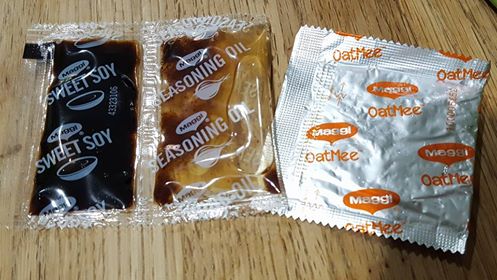 Inspired by India's Maggi Oats

This new product bears a strong resemblance to the Maggi Oats noodles that were launched in India in the middle of 2014. In India, the new oats noodle was aimed at the breakfast occasion as many Indians were aware of the need to consume oats but many did not eat it. The health-can-be-enjoyable factor also plays a part in the marketing as reflected in the television commercial that was aired in 2014.

Balance diet
Fast forward to 2016, the marketing message of the Maggi Oats in India now focuses more on fibre with the claim of having 'fibre of 1 bowl of oats.' One bowl of oats means one serving of oat cereals (25g). The product also emphasis achieving a balance meal with the suggestion of adding fresh vegetables.
The small fine print in the television commercial adds that 'Maggi Oats noodle is a light meal to be enjoyed as part of a diversified balance diet. Consume along with fruits and milk.'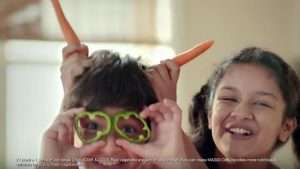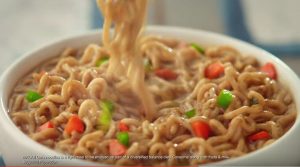 Tambah. Syok!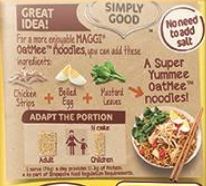 In Malaysia, on the pack of the new Maggi OatMee is the suggestion to add additional fresh ingredients such as egg, vegetable and chicken strips to create a balance meal. This is part of the Tambah. Syok! (literally means adding excitement) campaign to get consumers to use Maggi instant noodle to make tasty and balanced meals for the entire family. Instant noodle is often viewed negatively and this campaign hopes to mitigate that perception.

Nestle emphasising health while premiumising the category
The launch of Maggi OatMee can be seen as part of the continuing effort by Nestle to introduce healthy and tasty products for consumers. The new instant noodle also taps into the popularity of oats as a healthy ingredient choice and it fits nicely with the healthy eating trend that Nestle is trying to promote for its instant noodle. Maggi OatMee also serves a purpose of encouraging consumers to upgrade to more premium noodles.
Each pack of 4x76g comes with a suggested retail price of RM 6.99 (USD 1.68).