Japan's Kagome vegetable, fruit and tomato juices have made their official debut in Malaysia. Based on the first update of the Kagome (Malaysia) Facebook page on 26 July 2016, it is likely Kagome's local launch was held around that period.
The Kagome juices are free from sugar, stevia, colouring and preservatives. The key range in Malaysia is the Kagome Yasaiseikatsu 100, which is Japan's best-selling series in the fruit & vegetable mixed juice category, and Kagome Sweet Tomato Juice and Kagome Tomato Juice without salt added.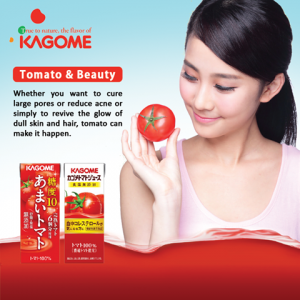 Kagome juices are available at Aeon supermarkets.