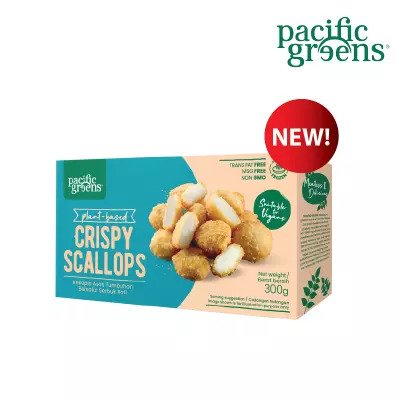 Seafood brand Pacific West has added Pacific Greens Plant Based Crispy Scallops as its latest addition to the company's plant-based range Pacific Greens in Malaysia. The new product is a plant-based scallop coated for a crispy finish in a 300g pack. The price on the official store on Lazada is RM 19.20 per pack.
The key ingredients are wheat flour, konjac, sugar, yeast extract, salt and palm oil. The product is halal certified.
Click here to purchase on Lazada Malaysia.