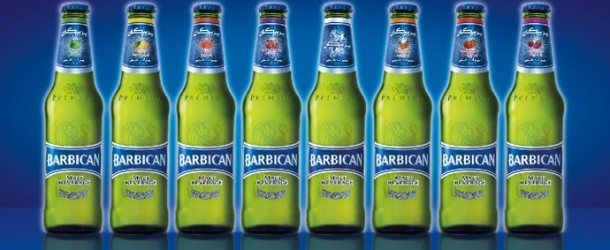 Coca-Cola Refreshments Malaysia officially distributing Barbican
Barbican, the malt beverage of Saudi Arabia's Aujan Industries, has made its debut in the modern trade channel in Malaysia at Aeon Supermarket. In the past, Barbican is distributed by individuals or companies including Suria Wholesalers buying them in bulk and selling them in the country. These entities even have their own Facebook pages but most of them some have become inactive.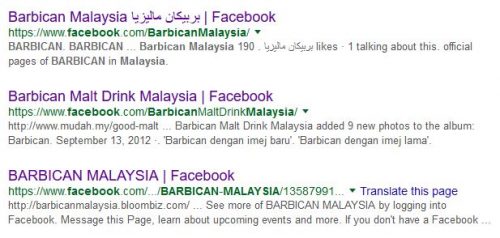 The interesting thing about the latest development is this Barbican seen at Aeon Supermarket is officially distributed by Coca-Cola Refreshments Malaysia Sdn Bhd.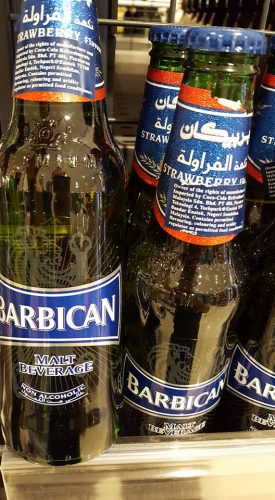 Does this signal the start of the Barbican joining the Coca-Cola family Malaysia?
Each bottle is priced at RM 3.80 at Aeon Supermarket in Mid Valley.
Made in Dubai, no halal logo
The Barbican distributed by Coca-Cola Refreshment Malaysia is made in Dubai, UAE by Aujan Industries LLC. Apart from the word 'non-alcoholic,' the halal logo either from JAKIM or from other halal-certifying bodies is no where to be seen on the bottle.
Coca-Cola Euro 2016 limited-edition aluminium bottle serves as a reminder
The recent outcry over the lack of halal certification on the UEFA Euro 2016 limited edition aluminium bottles serves as a reminder of the sensitivity for a product without the halal logo especially one that is officially distributed by Coca-Cola Refreshments Malaysia.
Updated: As of 2 December 2016, Barbican is now available at Giant Supermarket.