Barbican malt drink, which is officially distributed by Coca-Cola Malaysia, is showcasing its halal credential by demonstrating it has the certification from the Indonesian Council of Ulama (MUI). We have reported in 2017 that Barbican has received the halal certification in Indonesia.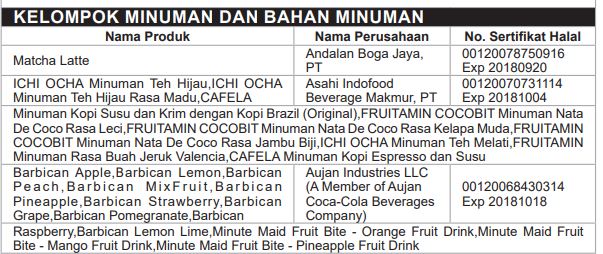 Underneath the logo is the mentioning of MUI is recognised by the Department of Islamic Development Malaysia (JAKIM). One thing to note is the Barbican halal certification is expiring on 18 October 2018. Apart from having a mention in the marketing materials, the halal logo does not appear to be showing on the product itself.
At Tastefully 2018 in June 2018, Barbican is also said to be the number one alcohol-free malt drink in the United Arab Emirates (UAE) to demonstrate the malt drink's popularity in a Muslim country in the Middle East.