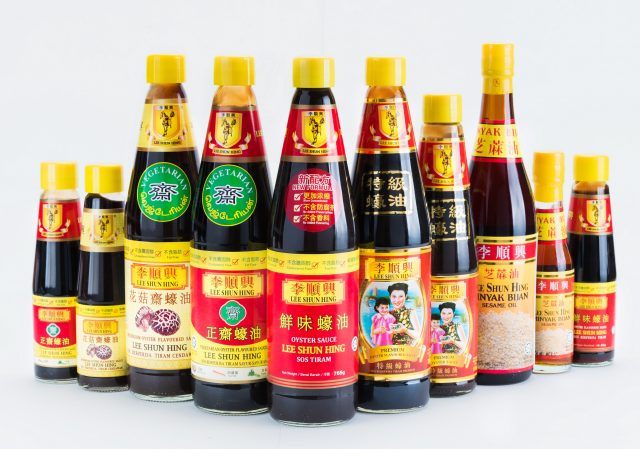 Heritage Brand pioneered Oyster Sauce Market with Vegan Variants with Lower Sodium & Sugar Content
Petaling Jaya, July 2, 2018 – Malaysians are increasingly health conscious with many of us choosing to adopt a vegan or vegetarian diet for lifestyle as well as religious reasns. For others, the fear of hypertension, kidney disease, diabetes and other conditions linked to diets high in salt and sugar have made them careful of what they consume.
According to the National Statistic Plan For Non-Communicable Diseases (NSPNCD)[1] the nation's population consumes an average of 8.7g of sodium per day[2], which is considerably high and increases the risk of developing heart disease. The Malaysian Ministry of Health's goal is to reduce average sodium consumption among Malaysians by 30% by the year 2025.
The World Health Organisation (WHO) recommends that calories from sugar be limited to not more than 10% of our daily energy consumption[3]. Therefore, the average amount of additional sugar intake for adults inclusive of hidden sugars should not exceed 10 teaspoons a day (50g).
For everyday Malaysians this puts us in a difficult position. Do we continue to indulge in our culinary favourites such as Mee Mamak Goreng, Char Koay Teow and Chick Kut Teh, or are we to keep to bland, tasteless food to safeguard our health?
Heritage brand Lee Shun Hing has a simple yet tasty solution for Malaysian to enjoy more of their favourite dishes while keeping to a healthy diet.  Lee Shun Hing vegetarian or 'chai' oyster sauce is the healthier choice.  It is lower in sodium as compared to regular vegetarian oyster sauces[4].
The brand is the pioneer of vegetarian "zhai" oyster sauces in Malaysia since 1985.
Oyster sauce is a mainstay of Asian cooking for its savoury flavour and appetising aroma that adds depth and dimension conveniently. For home chefs, using a lower sodium and lower sugar vegetarian oyster sauce such as Lee Shun Hing's can provide a healthier alternative for the family.
Lee Shun Hing vegetarian oyster sauce has been certified the Healthier Choice Oyster Sauce by the Health Promotion Board, Ministry of Health of Singapore. This coveted certification requires products to fulfil strict guidelines and to ensure that nutritional information is shown on labels.
To qualify for the certification, Lee Shun Hing Vegetarian Oyster Sauce has been tested and proven to have less than 3g of sodium per 100g[5].
All Lee Shun Hing selection of fine oyster sauces, flavoured oyster sauces, vegetarian oyster sauces and sesame oils are certified Halal, making them suitable for Muslim consumer too.
For vegetarian and vegans who have strict dietary requirement, Lee Shun Hing vegetarian "zhai" oyster sauce is the first of its kind to offer this product variant in Malaysia. To recreate the taste of oysters the brand uses a concentrated stock essence of mushrooms, carrot, and celery. All Malaysians including vegetarians and the health conscious consumers can now enjoy the taste of healthier oyster sauce.
"Malaysians have a highly developed sense of taste due to the many culinary influences in our cuisine, while Malaysia is world renown with its food, topping the lists of many tourism and travel rankings. Our Malaysian consumers require a delicate balance between the sweetness, saltiness, spiciness, bitterness and sourness to produce the essential umami flavour that makes food tasty. Lee Shun Hing sauces are developed for Malaysian by Malaysians, and have captured the taste that makes Malaysian dishes extra special," said Mr. Siew Yun Sing, the founder of Lee Shun Hing products.
"Understanding that Malaysians are facing challenges when it comes to their diet which can be high in salt and in sugar, we have crafted our heritage sauces to be healthier. Every little reduction in sugar and salt helps, and Lee Shun Hing is glad to be able to do our part by giving more people the opportunity to enjoy their meals without guilt, and concerns for their health," he added.
[1] Feisul Idzwan Mustapha, Public Health Physician NCD Section Disease Control Division Minister of Health Malaysia
[2] http://www.worldactiononsalt.com/worldaction/asia/53960.html
[3] http://www.myhealth.gov.my/en/facts-about-sugar/
[5] https://www.hpb.gov.sg/docs/default-source/default-document-library/hcs-guidelines-(january-2018)9ab599f6468366dea7adff00000d8c5a.pdf?sfvrsn=2d36ff72_0