Thailand's General Beverage, the maker of IF and Vitaday, has exhibited its latest Booch Kombucha drink at THAIFEX – Anuga Asia 2023. This kombucha drink contains vitamin C, vitamin B complex (B1, B3, B5, B6, B7 and B12) and probiotics.
Booch represents General Beverage's extension into the kombucha space as a functional beverage that offers gut health benefit.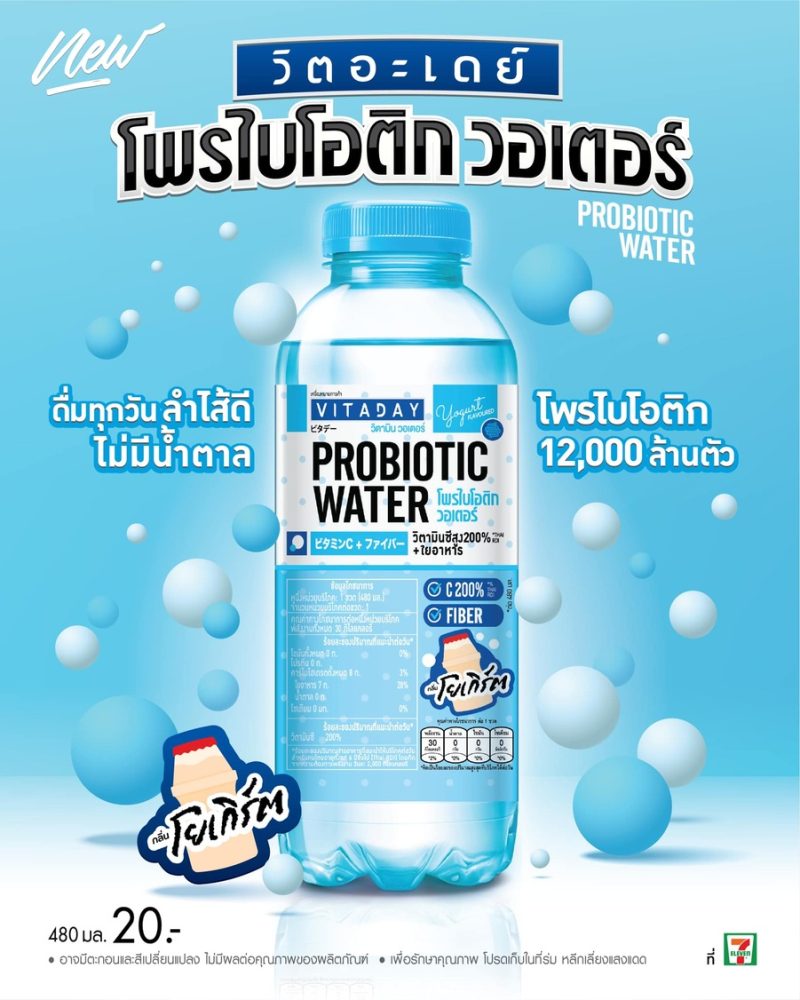 The company has recently launched Vitaday Probiotic Water with dietary fibre, 200% of RDI in vitamin C and 12 billion probiotics. The functional water with yogurt flavour is free from sugar and fat. The price for a bottle of Vitaday Probiotic Water (480ml) at 7-Eleven is THB 20.
General Beverage is always innovating with tasty and affordable beverages to deliver functional health benefits to consumers whether it is energy, digestion, immunity, beauty and brain health. The company can always adjust its formulation to tap into new consumer health interest from eye health to sleep benefit.