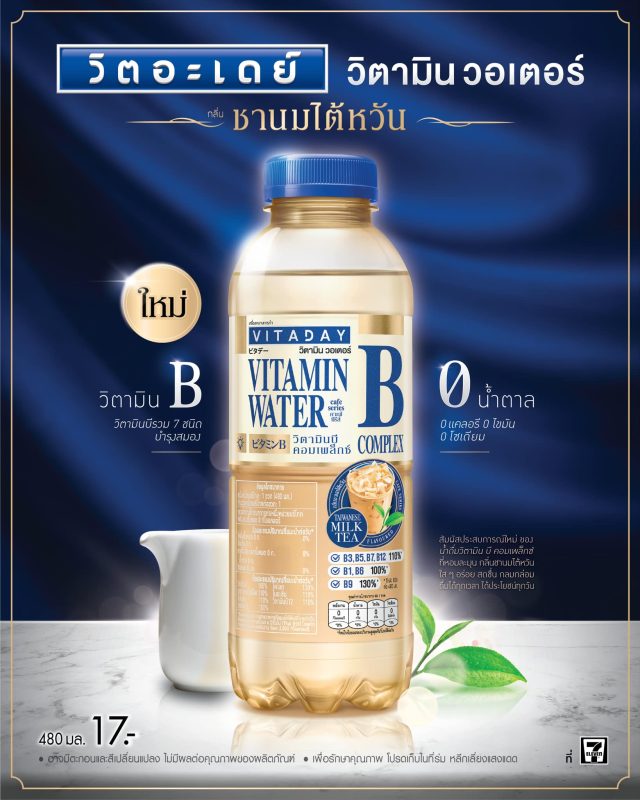 Thailand's General Beverage has introduced Vitaday Vitamin Water with Milk Tea flavour under the new Cafe Series, which brings the milk tea flavour into the vitamin water segment. The vitamin water is fortified with vitamin B complex and is free from sugar, calorie and sodium.
The functional drink helps to nourish the nervous system and brain, strengthens red blood cells and improves the skin.
The milk tea flavour adds an indulgent twist to the vitamin water category. The drink also has 7.61mg caffeine per 100g.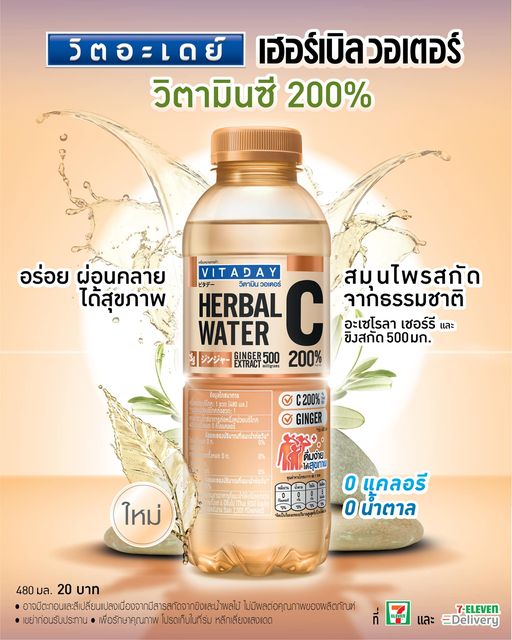 General Beverage has also launched Vitaday Herbal Water with ginseng extract (500mg) and vitamin C (200% Thai RDI). The immunity-boosting beverage combines the benefits of ginseng and vitamin C and is free from sugar and calorie.
Both examples show how General Beverage is innovating with flavour (eg milk tea) and the ingredient mix (herbs and vitamins) to provide different functional health benefits.
General Beverage saw its revenue in 2020 rose 12.35% year-on-year to THB 1.8 billion with net profit at THB 67 million, down 9% year-on-year, according to figures from the Department of Business Development.
Vitaday held a market share of 35% in the vitamin water segment in Thailand, Yanhee with 32% and B'lue with 9%, according to NielsenIQ: Retail Index Feb 2022.