Dairy Farm International Holdings (Dairy Farm) is focusing on growing its private label range particularly in its grocery business.
This comes as the pan-Asian retailer reported continued weakness in the supermarket and hypermarket businesses largely in Southeast Asia for the full year of 2017. Operating profit of the supermarkets & hypermarkets division in 2017 fell 30%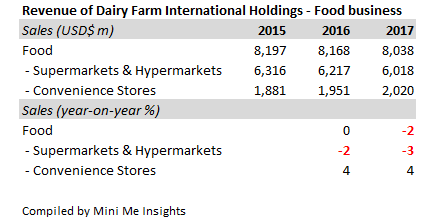 The retailer cited weak consumer spending in Malaysia, increased competition in Singapore and continued rise of mini-markets in Indonesia for the weakness in supermarket and hypermarket business in Southeast Asia in 2017.
Free RM 5 Giant voucher when shopping private label
To boost the sales of its high margin own brand products, Giant, the supermarket arm of Dairy Farm in Malaysia, is offering a RM 5 free Giant voucher to consumers who spend minimum RM 100 on participating brands in a single receipt at any Giant outlet. The participating brands are all Dairy Farm's private label range, which also comes with a 100% money back quality assured guarantee offering quality choices at affordable prices.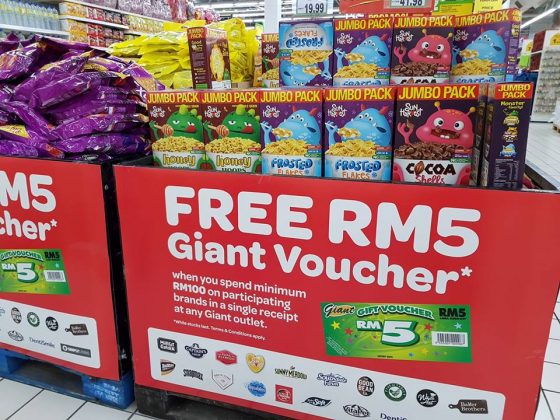 7-day money back guarantee 

In Singapore, Giant is also offering the same 7-day 100% money back guarantee for its private label products to increase consumer confidence in the quality of its store brand items.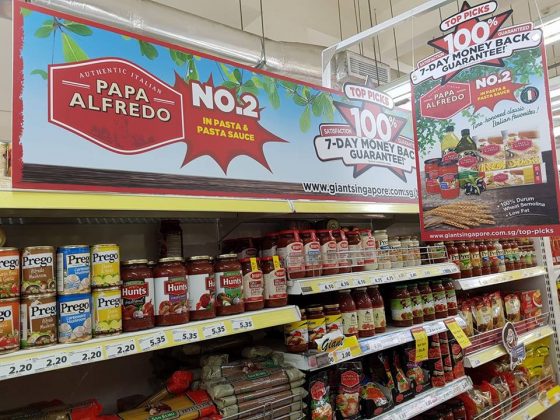 One of the most interesting thing about the 7-day money back guarantee program at Giant in Singapore is the retailer demonstrates the popularity of its private label with sales data. For example, the Papa Alfredo is number 2 in pasta and pasta sauce, while its Captain's Catch is number 2 in seafood can.
Giant now on Shopee.com.my

Giant Malaysia has announced it is now on Shopee, making Giant another retailer to move into e-commerce. However, the Giant MY official store on Shopee only has 130 products when counted on 27 March 2018, of which around 68 or 52% of the items are Giant's private label items. It begs to question is Giant using the Shopee platform to promote its high margin store brands?