In Singapore, FairPrice and Grab have officially introduced SCORE, a lifestyle subscription program providing benefits to grocery shoppers and users of the ride hailing app, on 19 March 2018.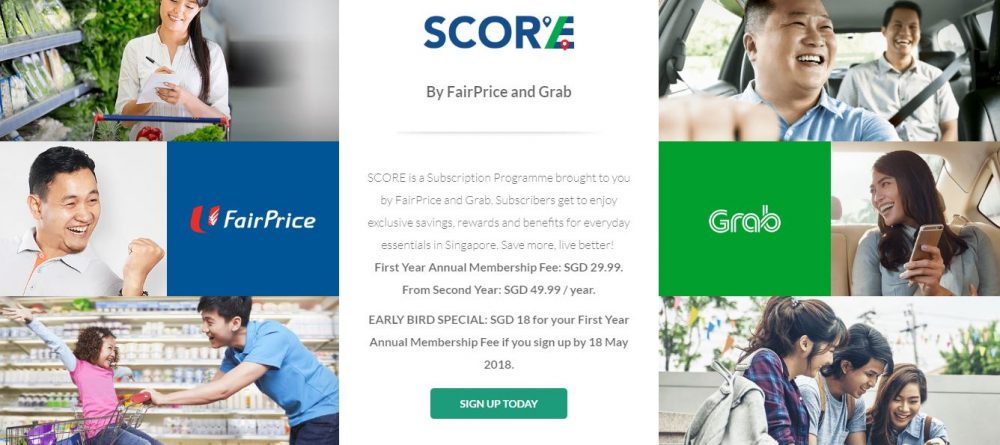 The companies said "the subscription programme was launched after a survey was conducted with over 1,000 customers between 20 and 40 years old. The survey found that groceries and transport were the top two services that respondents wanted benefits for," reported Channel News Asia.
Here is how consumers will benefit from joining SCORE. The first year annual membership fee is SGD 29.99 per year (early bird promo is SGD 18 per year until 18 May 2018). The second year membership fee is SGD 49.99 per year. More partners will be included and that is the reason why the second year membership fee is higher explained Grab and FairPrice as reported by Straits Times.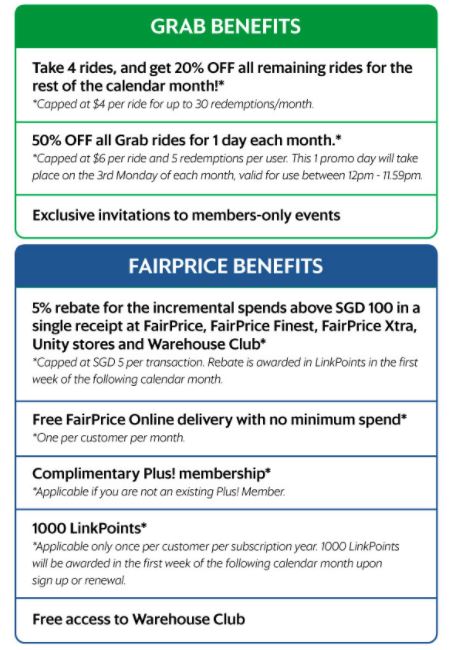 The discounts are largely for Grab but with FairPrice, you get to receive 5% off for incremental spends above SGD 100 in a single receipt.

With SCORE, you will receive free Plus! membership (normal fee is a one time SGD 10) and free access to Warehouse Club (normal membership is SGD 10 per year for NTUC and FairPrice members or SGD 20 per year for the general public)
More information can be found on the official website by clicking this link.
What Mini Me thinks
It is all about savings and encouraging users to stick to Grab (now the dominant ride hailing app after Uber was sold its Southeast Asian operations to Grab) and FairPrice. With more potential partners coming on board, this would become another loyalty program for Singapore's digital consumers. The current competitor is LiveUp by Lazada and Redmart, which is unfortunately going to lose its existing Uber partner soon.