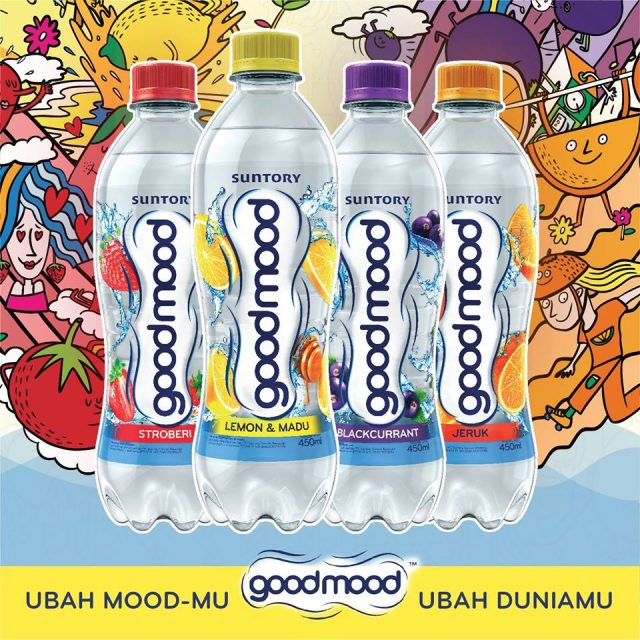 New flavour
Good Mood, the premium near water of PT Suntory Garuda Beverage, has added two more flavours into its existing lineup of orange and lemon & honey. The two new flavours are blueberry and strawberry. The Good Mood (GoodMood) near water drink is made from pure water and fruit extract.
New packaging
The new packaging is described as easier to hold, more sophisticated and has more "water image", according to the company's press release in March 2018.
Below is how the old packaging looks like.