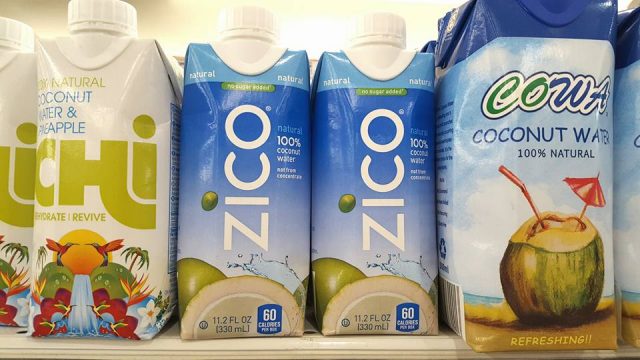 Zico coconut water has silently arrived in Malaysia. The coconut water is distributed by Coca-Cola Refreshments Malaysia Sdn Bhd. It comes in 330ml and 1.5L and is available at Cold Storage but not in other mainstream hypermarket chains at the time of writing. The 1L Zico carries a price tag of RM 9.48, while the 330ml is priced at RM 4.60.
Vita Coco still not available in Malaysia
Rival Vita Coco is still not in Malaysia even though it was launched in Singapore, Brunei and the Philippines in 2015.
Nyogi newly available in Singapore (November 2016)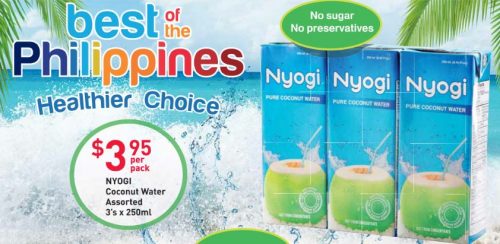 Nyogi is a coconut water from the Philippines and is available at NTUC FairPrice for a promotional price of SDG 5.95 (6x250ml). The normal price is SGD 7.20.
Coco Life now in 1L format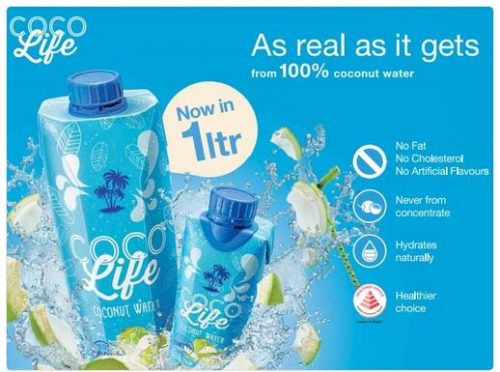 In Singapore, F&N's Coco Life is now available in the 1L format since September 2016. The new packaging add to the existing  330ml pack. Coco Life was first introduced in Singapore in the first quarter of 2015 and was subsequently introduced in Malaysia few months later.
YHS launched 100% coconut water in Singapore in May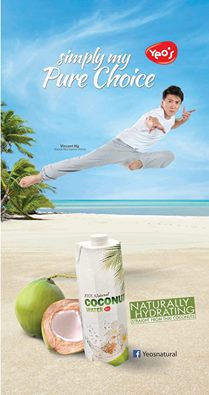 In May 2016, Yeo Hiap Seng (YHS) introduced its 100% coconut water in Singapore.
Zico appeared in Singapore, China in June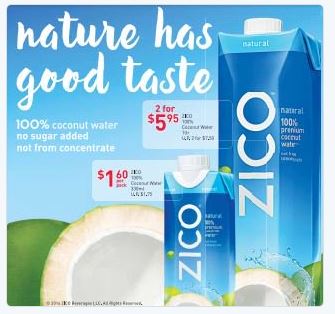 Coca-Cola's Zico debuted in Singapore and China in June 2016.