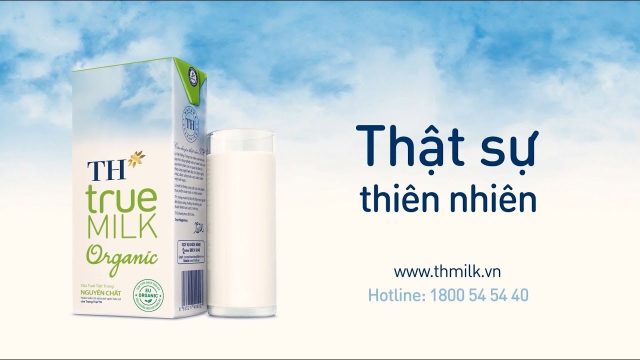 The organic theme is becoming increasingly entrenched in the Vietnamese dairy industry. Following Vinamilk's inauguration of its first EU-certified organic dairy farm in Da Lat in March 2017, TH Group finally rolled out its organic milk to consumers in August 2017 under the TH True Milk brand.
TH Group's organic milk journey started even before the birth of its first organic calf in a farm in Nghia Dan district in Nghe An province in September 2016. To provide fodder for the cows to produce organic milk, the company spent two years starting from 2015 to convert over 200 hectares of pastures to achieve European and US standards, reported Vietnam Business Forum in November 2017.
Since then, the company owns the country's biggest organic dairy cow herd with over 1,000 organic dairy cows, reported Vietnam Investment Review in March 2017.
The pastures are free from pesticides, genetic modification and are grown without the use of chemical fertilisers. In April 2017, the company obtained the Europe's EC 834-2007 and EC 889-2008 standards.
The TH True Milk Organic was subsequently launched in Vietnam in August 2017 and is produced based on the EU Organic standard. The protein per 100ml is 3.1g and the calcium level is 100mg per 100ml.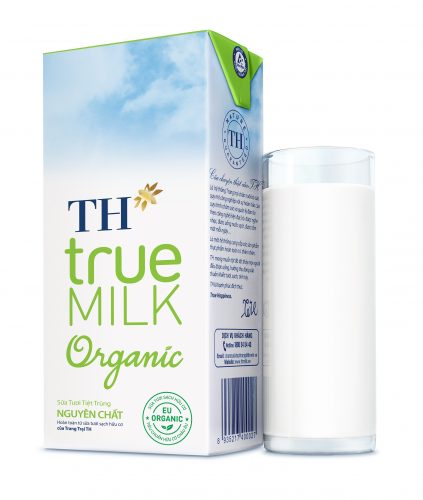 In addition to True Milk Organic, the company has also unveiled TH True Milk Topkid UHT Organic Fresh Milk with Natural Vanilla Ice Cream Flavour for children. The milk is sold in a 180ml pack. The protein per 100ml is 3g, calcium at 140mg and fiber at 420mg.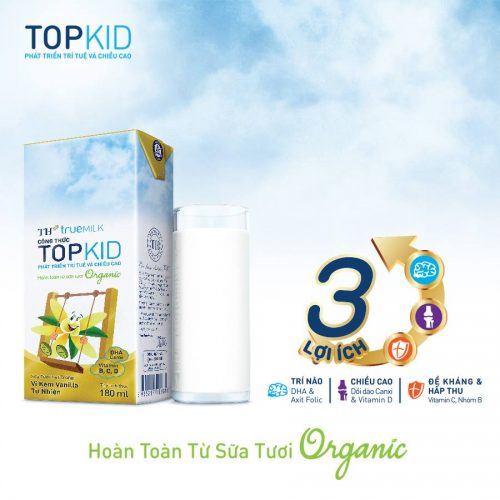 The TH True Milk Organic 500ml is priced at VND 31,000 (USD 1.36) and TH True Milk Topkid UHT Organic Fresh Milk (4x180ml) is selling at VND 50,000 (USD 2.20).
*Images from TH Group