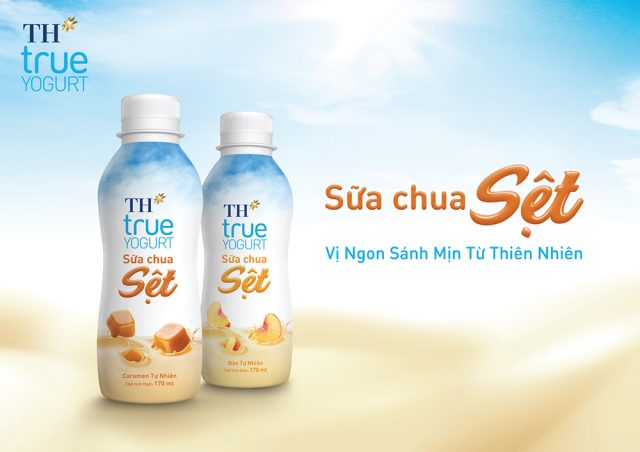 Vietnam's TH Group has added a new range of chilled drinking yogurt with a unique thick and creamy texture under the TH true Yogurt range. The new product has to be kept at a temperature of 4˚C -8˚C and has an expiry date of 60 days from the date of production.
TH true Yogurt Think and Creamy is available in peach and caramel. The fresh milk comes from TH's dairy farms. The protein on a per 100ml basis is 2.3g.
The price for a pack of 4x170ml is VND 42,000 (USD 1.8), which is 40% more expensive than the existing TH true Yogurt UHT at VND 30,000.
Thicker and creamier yogurt is the way forward for the drinking yogurt category as it helps to satisfy consumer growing interest in texture. Thicker yogurt also offers satiety benefit for those who want a quick grab-and-go breakfast or snack in-between meals.